NBA Commissioner Claims League Won't 'Jump The Line' For Covid-19 Vaccines 
NBA commissioner Adam Silver claimed this Monday that players and staff members of the league won't be "jumping the line" to get Covid-19 vaccines ahead of the individuals that are set to receive them first. Silver was speaking with ESPN on a conference call when he made the statement, stating that players in the league, and any sports league, are pretty low priority in terms of individuals who should be vaccinated within the first rounds of distribution. 
"For the most part, because our players are so young and healthy without some sort of comorbidity, they will not be a high priority for vaccinations. There are some other members of the NBA community working on court who are older and will have a higher priority to get the vaccine," Silver explained, adding that instead the NBA will spend their time urging individuals who can get vaccinated to do so as soon as possible.
"We will likely be part of some public service campaigns, we already talked to the CDC about that, encouraging people to get vaccinated when it is appropriate. But up until then, we will just be watching and waiting."
The NBA is still set to kick off the 2020-21 season this Tuesday and will conduct the scheduled 72-game regular season as planned. The Covid-19 pandemic is still raging out of control in America, and without the same bubble method that the league used for the playoffs, however, there's no telling how long the season will actually last in a normal context. More than 50 players for the NBA have already tested positive throughout their training camps during preseason. 
The Food and Drug Administration has now approved of two different vaccines for the fight against Covid-19. Both vaccines have begun distribution throughout the nation; President-Elect Joe Biden received his vaccine publicly on Monday morning. 
Silver went on to explain how even if they wanted to, the league has no power in terms of enforcing their players to get vaccinated. Still, he doesn't believe that will be a major point of contention, as most players are ready to get back into jam-packed arenas and are willing to get vaccinated whenever they can. 
"As time goes on, I think more people will recognize the importance of getting vaccinated and, again, not just for themselves, this is a conversation we've already begun with some members of the NBA community." 
"I think part of it will be a public information campaign, and I'm also hoping that as more people get vaccinated it increases the public's confidence in the vaccine and the testing protocols they've undergone thus far in order for the government to in essence verify it is safe. But for young, healthy people, while it's still an incredibly serious disease, they tend to do better than older people, or people with underlying conditions. So, for our players, the reason to get vaccinated may not be to protect themselves. It may be to protect their parents, their grandparents and other members of the community," Silver continued." 
For now, only time will tell when major sports leagues in America will be able to return to a full sense of normalcy; just like the rest of the world. Players and staffers in the meantime will be using their platforms to encourage fans to follow all proper health and safety procedures, as well as get vaccinated when the time allows so we all can join together and enjoy basketball once again when the time comes.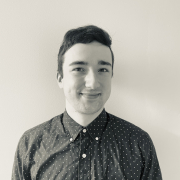 Eric Mastrota is a Contributing Editor at The National Digest based in New York. A graduate of SUNY New Paltz, he reports on world news, culture, and lifestyle. You can reach him at eric.mastrota@thenationaldigest.com.
https://media.thenationaldigest.com/wp-content/uploads/2020/12/22162550/Coronavirus-Vaccine-in-Doctors-Hands-400x400-1.jpg
400
400
Eric Mastrota
https://media.thenationaldigest.com/wp-content/uploads/2019/12/23173823/The-National-Digest-785x60-1.png
Eric Mastrota
2020-12-22 16:04:31
2020-12-22 17:00:33
NBA Commissioner Claims League Won't 'Jump The Line' For Covid-19 Vaccines