NBC Sees Beijing Winter Olympics End With The Worst Ratings Ever
For NBC, everything that could've went wrong for the Beijing Winter Olympics, did go wrong. From debates over China and their abuses to doping scandals involving teenagers, the end result was a pitiful total viewership that might have executives mourning what was once thought to be a great business deal.
Perhaps it might be better to start where it all began back in 2014, when NBC locked up the American media rights to the Olympics through 2032 for $7.75 billion dollars. Previously, the 2012 Summer Olympics in London saw a viewership record of 219.4 million while the company reeled in a $120 million third quarter profit.
Eight years later, it's a very different scene. The Olympics averaged 11.4 million viewers (160 total million viewers) across all of NBCU's platforms — which include NBC Sports, USA Network, and Peacock — down 42% from the 19.8 million viewers averaged during the 2018 Winter Olympics in Pyeongchang, South Korea. At the time, the 2018 Olympics had been the worst watched, dropping 1.4 million viewers from 2014's Sochi.
The highest night of primetime viewership — 13.7 million — occured on Feb. 13, which was only due to viewers trickling in after NBC's broadcast of Super Bowl LVI, usually the most-watched program (112.3 million viewers) of the year.
The network did boast that these Winter Games were the most streamed ever with 4.3 billion minutes consumed across NBCU digital and social media, a fact greatly helped by its streaming service Peacock. Still, the damage has been done. "This was probably the most difficult Olympics of all time," NBC Sports Chairman Pete Bevacqua told the Wall Street Journal.
Just a month before the two-year mark, COVID-19 has continued to impact Olympic Games. Bevacqua highlighted the difficulties the virus has caused which in turn affected fans' interest, which include few spectators, athletes wearing masks, no families of athletes in attendance, and "very harsh protocols" in place by China.
The broadcasting company also was limited in how many announcers they could have on-site. "We had 1,600 people in Stamford [Conn.] and 600 people in Beijing. Normally that would be flipped for us," Bevacqua said.
Of course, the blaming of COVID can only work so much. Months leading up to the games were filled with protests and anger over China's authoritarian actions and mistreatment of groups like Uyghur and Uzbek muslims. The drama didn't end there. 15-year-old Russian skater Kamila Valieva entered the Olympics as the favorite to win gold, but tested positive for a banned heart medication. Despite the positive test, her suspension by the Russian Anti-Doping Agency was erased, and she continued to participate.
In the free skating competition, Valieva fell numerous times during her routine, leading to a fourth place finish. However, viewers were treated to sights such as Valieva breaking down in tears while fellow skater Alexandra Trusova screamed "I hate this sport" for all to hear after a silver medal finish.
Also not helping were event start times. The time zone of Beijing — 13 hours ahead of New York — made it difficult for American viewers to watch events live, often forcing them to stay in the early morning hours of 1 to 5 a.m. ET if they wanted real-time.
Bevacqua stated that the ratings are in line with what they told advertisers. NBC, worth $35 billion, has not announced yet whether the Olympics turned into a profit or loss. An anonymous source told the Associated Press that the turnout is a "particularly vulnerable moment" for the company and wouldn't be surprised if NBC is looking to improve its deal with the International Olympic Committee.
However, the source noted it's highly unlikely they would try to get out of the multibillion deal altogether. After all, even with the down years of Beijing and 2021's Tokyo — which averaged 15.1 million viewers, down 12.4 million from 2016's Rio — it's still a unique property that no other media company possesses. The challenge now for NBC is how to successfully market and strategize for the games down the line in order to avoid another catastrophe.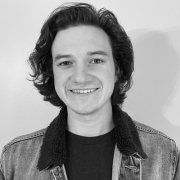 Andrew Rhoades is a Contributing Reporter at The National Digest based in New York. A Saint Joseph's University graduate, Rhoades' reporting includes sports, U.S., and entertainment. You can reach him at andrew.rhoades@thenationaldigest.com.
https://media.thenationaldigest.com/wp-content/uploads/2022/02/25141131/Olympics-TV-400x400-1.jpg
400
400
Andrew Rhoades
https://media.thenationaldigest.com/wp-content/uploads/2019/12/23173823/The-National-Digest-785x60-1.png
Andrew Rhoades
2022-02-27 10:00:43
2022-02-25 14:11:42
NBC Sees Beijing Winter Olympics End With The Worst Ratings Ever