Netflix Reveals Their Top 10 Most-Watched Original Movies
During the coronavirus pandemic, many of us are exploring different movies, TV shows, and other forms of entertainment to keep ourselves occupied and distracted from the daily stresses of living in quarantine. Netflix recently released data on their most watched original movies for 2020 so far, and considering a majority of 2020 has been spent indoors, it's safe to say these movies should probably be next on your list to watch based on their popularity and positive reception from audiences. 
The ratings were listed based on views, and Netflix counted a "viewer" as any user who watched more than two minutes of the content in the films. 
10. The Perfect Date: With 48 million views, this movie starring teen heartthrob Noah Centineo follows his character, Brooks, as he seizes the opportunity to make some extra cash before going to college by posing as the boyfriend of edgy rich girl Celia, played by Laura Arano. The movie follows the two as they create a business plan and online app so that other individuals can "rent" Brooks as their fake boyfriend for an evening, but once business starts to pick up, the two quickly realize they may have been in over their heads. 
9. The Platform: This film brought in 56 million views so far and takes place in a mysterious setting. A deep hole made into a prison with an unknown number of levels has two prisoners living in each level as a descending platform delivers them food everyday. The film follows them as they fight to survive and figure out exactly where they are and what they're dealing with. 
8. The Wrong Missy: 59 million viewers watched as David Spade (Tim) invited the supposed "women of his dreams" to a work retreat in Hawaii, before quickly realizing that he accidentally invited someone from a nightmare blind date in his past. This film is perfect for any rom-com lover who's in the mood for something light-hearted and funny. 
7. Triple Frontier: This star-studded film brought in 63 million views so far. Ben Afflack, Oscar Isaac, and more play special forces operatives who reunite to plan a heist in South America. The goal of the group is to take a step back from their careers as unsung heroes to instead embark on a dangerous mission for themselves, as opposed to their country. 
6. The Irishman: 64 million viewers have experienced this film starring Robert De Niro as Frank Sheeran, a truck driver in the 1950's who finds himself getting involved with a man named Russell Bufalino and his Pennsylvania crime family. As the story continues and Sheeran climbs the ranks of power to become one of the top hitmen, he also goes to work for Jimmy Hoffa, a powerful man tied to organized crime in the city. 
5. Murder Mystery: This movie starring Jennifer Aniston and Adam Sandler has brought in 73 million views. The two are married in the film and on a European vacation together when they end up being framed for the murder of an elderly billionare, prompting them to begin living a life on the run while trying to figure out who actually killed the man. 
4. 6 Underground: 83 million viewers experienced Ryan Reynolds playing one of six untraceable independent secret agents who faked their deaths in order to work together and live totally off the grid. The group of agents fight evil and have the goal of being the most anonymous heroes the world has ever seen. 
3. Spenser Confidential: Two Boston police officers are murdered in the beginning of this film, prompting ex-cop Spenser (Mark Wahlberg) to team up with his roommate Hawk (Winston Duke) to take down the criminals who committed the crime and protect the city from their evils. The movie has reached 85 million views. 
2. Bird Box: This wildly popular film starring Sandra Bullock has reached 89 million views since its initial release in 2018. The movie follows Bullock's character (Malorie) as she navigates a scary world where an ominous unseen presence drives people to suicide. Malorie also must take care of two children along the way in a desperate attempt to find some sort of safety. 
1. Extraction: Topping off the list with nearly 100 million views is Extraction starring Chris Hemsworth. Hemsworth plays Tyler Rake, a fearless black market mercenary who embarks on a deadly journey to rescue the kidnapped son of an international crime lord. The movie has received amazing reviews since it's initial release in April.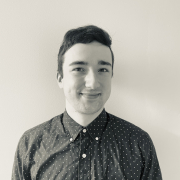 Eric Mastrota is a Contributing Editor at The National Digest based in New York. A graduate of SUNY New Paltz, he reports on world news, culture, and lifestyle. You can reach him at eric.mastrota@thenationaldigest.com.
https://media.thenationaldigest.com/wp-content/uploads/2020/07/17162629/Netflix-on-TV-400x400-1.jpg
400
400
Eric Mastrota
https://media.thenationaldigest.com/wp-content/uploads/2019/12/23173823/The-National-Digest-785x60-1.png
Eric Mastrota
2020-07-17 16:07:39
2020-07-17 16:27:15
Netflix Reveals Their Top 10 Most-Watched Original Movies