Netflix Stock Drops After Company Loses Subscribers For First Time In Over 10 Years
In the first quarter of 2022, Netflix announced that it lost 200,000 subscribers, and it expects to lose an additional two million in the second quarter. It's the first time the company has lost subscribers in a quarter since October of 2011.
Netflix currently has 221.6 million subscribers worldwide. The news of Netflix's losses sent stocks down nearly 25% in after-hours trading.
The reality of the first quarter was far off from what the company had previously forecasted, which was an increase of 2.5 million subscribers that would have vaulted them to around 224 million in total. Netflix's profit was still positive in Q1, however, with $1.6 billion, while their revenue rose 10% to $7.9 billion.
In a letter sent out to shareholders, the company noted that in the near term, they're not "growing revenue as fast as we'd like." The company highlighted COVID-19 and the over two-year long pandemic, saying the the growth in 2020 — due to people staying at home and streaming shows — "obscured the picture until recently."
Several issues at play were addressed within the letter, one being that the subscriber loss can be attributed to the fact that a person doesn't necessarily need to buy their own account – they can just password share, which has become a huge issue for the streaming service.
"Account sharing as a percentage of our paying membership hasn't changed much over the years, but, coupled with [growth being dependent on factors Netflix can't control], means it's harder to grow membership in many markets – an issue that was obscured by our COVID growth."
Netflix estimated that more than 30 million U.S. and Canadian households are using a shared password to access its content, while more than 100 million households are using a shared password worldwide. Co-chief executive Reed Hastings had previously stated the practice as being "something you have to learn to live with."
Now, it appears Hastings may be going back on his words. The company noted those who don't pay for Netflix represent "huge growth potential." Indeed, Citi analyst Jason Bazinet estimated streaming services lose $25 billion due to password sharing, with Netflix accounts totaling 25% of that.
The company seems to be intent on capitalizing that potential by cracking down on password passouts through a number of still being tested methods, like forcing those who share to pay additional fees. Of course, drastic changes like these run the risk of losing Netflix more consumers.
Netflix also blamed the plunge on Russia's invasion of Ukraine. In response to the invasion, they — along with 400 other companies — pulled out of (and halted all future projects within) the country, which costed them 700,000 subscribers. Among other factors Netflix noted include a sluggish economy and increasing inflation.
One of the major changes that could occur from this downturn includes Netflix's acceptance of ads. While the company has been admanted over the last decade about not utilizing advertisements, Hastings told investors that they will look into a lower-priced tier supported by ads over the next couple years.
For the service, the ongoing struggle could be quite the eye-opener as it finds itself in the midst of a streaming war. Disney+, Apple TV, HBO Max, Hulu, and Amazon Prime Video are all vying for subscriptions and revenue.
Though Netflix still ended 2021 with more customers than any of the above, Prime Video (200 million subscribers worldwide) and Disney+ (129.8 million worldwide) weren't far behind. CNN Business estimated that Netflix's report was likely to roil the streaming industry due to the fact that so many firms have changed their strategies to compete with the company.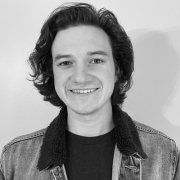 Andrew Rhoades is a Contributing Reporter at The National Digest based in New York. A Saint Joseph's University graduate, Rhoades' reporting includes sports, U.S., and entertainment. You can reach him at andrew.rhoades@thenationaldigest.com.
https://media.thenationaldigest.com/wp-content/uploads/2020/11/23105503/Netflix-on-Phone-400x400-1.jpg
400
400
Andrew Rhoades
https://media.thenationaldigest.com/wp-content/uploads/2019/12/23173823/The-National-Digest-785x60-1.png
Andrew Rhoades
2022-04-22 10:00:39
2022-04-22 10:36:29
Netflix Stock Drops After Company Loses Subscribers For First Time In Over 10 Years