New Study Reveals the Most Annoying Passengers on Flights
According to a study from The Vacationer, American travelers find fellow passengers who kick the seats in front of them or display drunken or disruptive behavior as the most annoying.
The Airplane Etiquette Violations Survey polled 1,098 Americans over the age of 18 and asked them to choose which common behaviors by co-passengers they found most irritating. The survey takers could choose as many or as few options as they wanted.
Seat kickers and drunken, unruly passengers were at the top of the list, with 59.11% of respondents checking them off.
"The 59.11% of American adults that selected each represent more than 152 million people according to the recent census. So, the next time you fly, you may want to reconsider your foot placement inflight and how many alcoholic drinks you consume."
Passengers who smell too bad from bad hygiene or too good from strong perfume or cologne came in second, with 48% of respondents disliking these co-passengers.
Passengers who do not pay attention to their children's behavior earned the third spot at 46.81% of respondents choosing it.
Some of the other top 10 offenders were passengers who eat food with pungent smells (39.8%), passengers who hog the armrest (39.07%), passengers who recline their seats all the way (38.25%), passengers who talk too much (29.87%), passengers who board or deplane out of turn (29.6%), and passengers who have their headphones turned up too loud (28.96%).
Some other annoyances that did not make the top 10 list included passengers who take off their shoes, passengers who flirt with other travelers and flight attendants, passengers who use overhead space meant for other rows, and passengers who practice excessive PDA.
Passengers who requested too much from flight attendants were at the bottom of the list, cited by only 13.02% of respondents.
According to Federal Aviation Administration data, there were 5,981 reports of unruly passengers in 2021, making it the worst year on record. Nearly 4,290 of those cases were mask related.
In a statement issued last November, U.S. Attorney General Merrick Garland directed U.S. attorneys to "prioritize prosecution of federal crimes occurring on commercial aircraft that endanger the safety of passengers, flight crews and flight attendants."
"Passengers who assault, intimidate or threaten violence against flight crews and flight attendants do more than harm those employees; they prevent the performance of critical duties that help ensure safe air travel. Similarly, when passengers commit violent acts against other passengers in the close confines of a commercial aircraft, the conduct endangers everyone aboard."
Several bizarre headlines have sprung out of these altercations. In an American Airlines flight from Los Angeles to Washington, D.C., earlier this year, a man attempted to open the plane door after an argument with a flight attendant. The flight attendant managed to subdue the man, hitting him in the head with a coffee pot.
In the survey, some people checked off none of the options. The Vacationer found that 11.57% of respondents had no issues with any behaviors.
"Nearly 12% of American adults said that none of these 16 onboard flight behaviors annoyed them. The 11.57% that said this represents nearly 30 million people. Nearly 30 million people say they are not annoyed by sitting next to disruptive drunks, having their seat kicked or someone smelling. In addition, they have no problem with inattentive parents, loud music, talkative people, and more. These people must be saints, and we need to cherish their patience. They put the 88.43% of the rest of us who get annoyed to shame."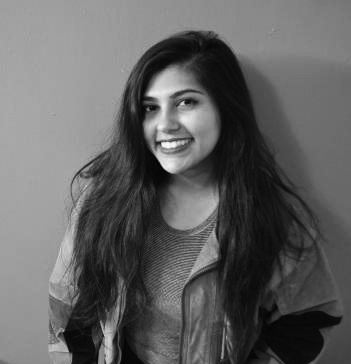 Moumita Basuroychowdhury is a Contributing Reporter at The National Digest. After earning an economics degree at Cornell University, she moved to NYC to pursue her MFA in creative writing. She enjoys reporting on science, business and culture news. You can reach her at moumita.b@thenationaldigest.com.
https://media.thenationaldigest.com/wp-content/uploads/2022/10/12151740/passengers-400x400-1.jpg
400
400
Moumita Basuroychowdhury
https://media.thenationaldigest.com/wp-content/uploads/2019/12/23173823/The-National-Digest-785x60-1.png
Moumita Basuroychowdhury
2022-10-12 10:00:48
2022-10-12 15:18:03
New Study Reveals the Most Annoying Passengers on Flights