Redfin Predicts More Balanced Housing Market, Slower Price Growth In 2022
For those that have been frustrated by the one-sidedness of the real estate market in the past months, the Newy Year should bring you some peace. According to Redfin chief economist Daryl Fairweather, 2022 will see a more balanced housing market.
While Fairweather warned that it won't entirely be a buyer's market, there will be more selection and slower price growth. Stalled price growth is a particularly needed occurrence – since 1965, home prices have gone up 118%, while they jumped 25% from 2008 to 2021.
So, how will prices slow in spite of the jumps they've taken in past decades? Fairweather explained that rests in the hands of mortgage rates, which he predicts will rise from 3% to 3.6% due to "pandemic subsiding and lingering inflation."
"By winter, higher mortgage rates along with already high home prices will likely slow annual price growth down to around 3%, which represents a steep drop from the record 24% increase posted in May 2021."
With higher mortgage rates, Fairweather said, first-time home buyers will have better chances at grabbing a property while other potential buyers could be discouraged. It would be a welcomed change for first-time buyers, who had tough sledding in 2021.
According to the National Association of Realtors, first-timers made up just one-quarter — or 26% — of the market in November. That mark was the lowest since Jan. 2014. NAR noted first-time buyers made up 33% of home sale buyers in 2020.
While home prices will slow, they won't stop increasing entirely. Economists and industry leaders who participated in NAR's Real Estate Forecast Summit predicted prices to rise 5.7%. NAR's forecasts expect prices to rise, but while remaining under 5%.
Fairweather made a number of other predictions for 2022, which includes rents raising by 7%. The economist sees several reasons why renting will be in higher demand, such as people choosing to live in cities where renting is common and more people moving to cities due to a strong labor market.
A 7% rental increase would be sizeable compared to previous years. In 2020, the median gross rent rose only 2.6%, while rental rates rose 31% of the past 10 years – an average of 3.1% per year. Redfin's deputy chief economist explained that millennials will likely be forced to fall back on renting due to high affordability.
"Home prices will remain at record highs requiring hefty down payments at the same time rising mortgage rates will make home buying more expensive, so many potential first-time homebuyers will choose to keep renting."
Fairweather also believes that politics will play a role in real estate movements, with people relocating to places where their beliefs are more accepted. While the feuds over mask mandates and vaccinations have made states much more diverse to live in, older political debates — such as abortion and pro-guns — while also influence homeowners.
A Redfin survey found that one in seven recent movers said they wouldn't move to a state where abortion is fully legal. Home values also vary depending on a state's alignment, giving an additional factor for movers to consider – 77%, or over $20 trillion, of the total U.S. residential real estate value lies in blue states, while red states account for just $7 trillion.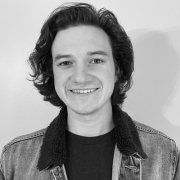 Andrew Rhoades is a Contributing Reporter at The National Digest based in New York. A Saint Joseph's University graduate, Rhoades' reporting includes sports, U.S., and entertainment. You can reach him at andrew.rhoades@thenationaldigest.com.
https://media.thenationaldigest.com/wp-content/uploads/2020/12/21100107/Home-Sold-400x400-1.jpg
400
400
Andrew Rhoades
https://media.thenationaldigest.com/wp-content/uploads/2019/12/23173823/The-National-Digest-785x60-1.png
Andrew Rhoades
2022-01-01 09:00:32
2021-12-30 18:13:06
Redfin Predicts More Balanced Housing Market, Slower Price Growth In 2022