Russia Blocks Google News, Citing "Unreliable Information"
Russia's communication, information technology, and mass media regulator Roskomnadzor has blocked Google News, accusing them of promoting "unreliable information" in regards to the invasion of Ukraine according to Russian news agency Interfax.
The request to block Google comes from the Russian Prosecutor General Igor Krasnov's Office, regulators said. The release also referred to the invasion as a "special military operation," a familiar phrase that the Kremlin has used every single time in regards to the conflict in an attempt to demilitarize themselves.
Google also recognized the blocking. "We've confirmed that some people are having difficulty accessing the Google News app and website in Russia and that this is not due to any technical issues on our end," Google said in a statement. "We've worked hard to keep information services like News accessible to people in Russia for as long as possible."
The blocking comes after the introduction of Google's new policy, which says that it would not help websites, apps, and YouTube users sell ads alongside content that dismisses, exploits, or condones the conflict that has now reach its second month. The company expanded on their ruling, citing examples of content that implies "victims are responsible for their own tragedy or similar instances of victim blaming."
Previously, Google paused all commercial activity in Russia, with includes Google ads, new Cloud sign ups, and payment functionality for the majority of their service. The tech company has also taken a number of steps to aid Ukrainians under siege, from rolling out a rapid Air Raid Alerts system for Android phones in the country to providing services for refugees.
Over the last couple weeks, Russia has accused Google and YouTube of "terrorist activities," claiming that the services were threatening the lives and health of Russian citizens. Roskomnadzor stated that YouTube users were using adverts with calls to shut down railway communications between Russia and ally Belarus.
Other U.S. tech companies like Facebook, Instagram, and Twitter have seen their usage blocked after Twitter and Facebook removed Russian state media RT and Sputnik from their platforms. Russia additionally accused Meta — the parent of Facebook and Instagram — of inciting hatred and propaganda, moving to label them as an extremist organization.
The Kremlin — which has always been an extremely restrictive regime when it comes to communications and freedom of speech — has proceeded to intensify their efforts of controlling media by passing a law that carries a punishment of up to 15 years in prison for anyone who is found to be spreading false information on the Russian military.
Speaking to Al Jazeera, University of New South Wales' associate Professor in regulation and governance Rob Nicholls said Google proved a serious enough threat to Russia for them to block it entirely. "Google's prohibition on content that exploits, dismisses or condones the conflict in Ukraine would have been an issue for Moscow. However, blocking access is a significant step."
"It's likely that similar geoblocking will be extended to other large networks as Moscow tries to control the narrative of the conflict. It's hard to portray the conflict as a "special operation" when Google News provides access to NATO's Russian casualty estimates."
With Google News gone, citizens have one less credible news source that can provide them with information that isn't affected by Vladimir Putin's censorship. The chokehold has worked, with many Russians having little to no awareness of the war whatsoever, making pushback from inside the country harder to achieve.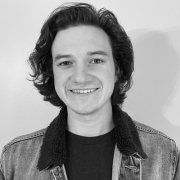 Andrew Rhoades is a Contributing Reporter at The National Digest based in New York. A Saint Joseph's University graduate, Rhoades' reporting includes sports, U.S., and entertainment. You can reach him at andrew.rhoades@thenationaldigest.com.
https://media.thenationaldigest.com/wp-content/uploads/2020/12/21143945/Google-with-Magnify-Glass-400x400-1.jpg
400
400
Andrew Rhoades
https://media.thenationaldigest.com/wp-content/uploads/2019/12/23173823/The-National-Digest-785x60-1.png
Andrew Rhoades
2022-03-26 16:00:57
2022-03-24 18:19:15
Russia Blocks Google News, Citing "Unreliable Information"