Russia Could Invade Ukraine "At Any Point" As U.S. Attempts To Resolve Standoff
As Russia continues to build up troops — which now range near an estimated 127,000 — at the Ukraine border, Deputy Foreign Minister Sergei Ryabkov has stated that while the country doesn't intend to invade like the West fears, the Kremlin will need guarantees that forbid Ukraine joining NATO.
"For us, it's absolutely mandatory to make sure that Ukraine never, never, ever becomes a member of NATO," Ryabkov stated on Monday following an eight hour-long meeting with U.S. Deputy Secretary of State Wendy Sherman in Geneva, Switzerland.
Sherman countered Ryabkov's wishes by emphasizing that the U.S. will "never allow anyone" to close NATO's open-door policy, and that Russia will not be able to dictate how the U.S. works with foreign countries. "We will not make decisions about Ukraine without Ukraine," Sherman said.
Despite Ryabkov's claims that Russia doesn't intend on invading, the White House believes an attack could be imminent, with Press Secretary Jen Psaki calling the situation extremely dangerous and more stark than previously during her briefing Tuesday.
Meanwhile, Russia has been reducing its embassy staff in Ukraine, with the New York Times reporting 48 workers have left the country since Jan. 5 –  another sign that a head to this conflict could be coming soon. However, Moscow has denied these actions while assuring the embassy is operating normally.
Sherman wasn't the only U.S. official making diplomatic efforts this week. U.S. Secretary of State Antony Blinken traveled to Ukraine to meet with President Volodymyr Zelenskyy, and is scheduled to meet with Russia Foreign Minister Sergey Lavrov in Geneva on Friday.
Blinken gave Zelenskyy a warning similar to Psaki's, saying an invasion could come at "short notice." Blinken also acknowledged that Ukraine is facing an "unprecedented threat" and repeated his sentiments from back in early December, saying Russia still faces severe economic consequences should they go through with their attack.
France President Emmanuel Macron has urged for a European "collective security" pact. This would include principles that allow the "rejection of use of force or coercion," giving countries the choice to reject spheres of influence and join alliances or bodies as they wish.
Macron added that "frank and demanding dialogue" between the EU and Russia would be necessary for a collective security pact, and that relying on talks between Moscow and D.C. is simply not enough. Macron expressed hopes of revitalizing a four-way talk between Germany, Russia, France, and Ukraine in order to find a solution.
Experts anticipate Russia which touts an will accuse Ukraine of a provocation before moving forward with any operations. NBC News detailed a number of possible options Russian President Vladimir Putin could take, ranging from blocking off Ukraine's army and ports to seizing the eastern half of the country.
According to Ukrainian officials, Russia could utilize ally Belarus — which shares a border with Ukraine — as a launching stage for a multi-headed invasion. Moscow has started moving troops to Belarus for joint military drills, where they'll rehearse repelling attacks. The two countries previously held a Zapad (West) military exercise in September, which consisted of 200,000 troops.
According to CNN, in addition to sanctions that would be thrown down should Russia attack, the Biden administration is also considering providing Ukraine forces with further ammunition, mortars, Javelin anti-tank missiles, and anti-aircraft missile systems through NATO allies.
Other methods of U.S. assistance include additional arms sales and advice in order to stay in the right against a superior and formidable Russian force, an administration official told CNN.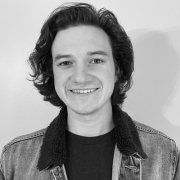 Andrew Rhoades is a Contributing Reporter at The National Digest based in New York. A Saint Joseph's University graduate, Rhoades' reporting includes sports, U.S., and entertainment. You can reach him at andrew.rhoades@thenationaldigest.com.
https://media.thenationaldigest.com/wp-content/uploads/2022/01/19151250/Russia-Ukraine-400x400-1.jpg
400
400
Andrew Rhoades
https://media.thenationaldigest.com/wp-content/uploads/2019/12/23173823/The-National-Digest-785x60-1.png
Andrew Rhoades
2022-01-19 13:34:17
2022-01-19 15:16:54
Russia Could Invade Ukraine "At Any Point" As U.S. Attempts To Resolve Standoff