Russia Releases U.S. Marine Veteran As Part Of Prisoner Exchange
In the midst of the bloody Russian invasion of Ukraine — which has resulted in at least 46,000 deaths — the Kremlin and U.S. have announced a surprising deal that will see jailed U.S. marine veteran Trevor Reed released in exchange for a convicted Russian drug trafficker who had been serving a long-term prison sentence.
Reed, 30, was detained by the country during a trip in 2019 after he was accused of attacking a Moscow police officer. In 2020, he was sentenced to nine years in prison. According to NPR, Reed doesn't remember the events the night of the attack due to his drunken state, while Reed's family has accused Russia of fabricating the details and charge.
During Reed's time in prison, he went on two hunger strikes to protest his treatment by Russian authorities, saying he wasn't being properly treated for TB while being placed in solitary confinement. Back in the U.S., Reed's parents staged a protest outside of the White House and had an in-person meeting with President Joe Biden.
It's the first major release of Biden's administration, and it comes after the family described officials as being cool to the idea of an exchange. "I heard in the voices of Trevor's parents how much they've worried about his health and missed his presence. And I was delighted to be able to share with them the good news about Trevor's freedom," Biden said in a statement.
While he didn't expand on details, Biden's statement hinted the process of acquiring Reed was not simple in the least. "The negotiations that allowed us to bring Trevor home required difficult decisions that I do not take lightly," he said.
On the other side of the deal is pilot Konstantin Yaroshenko, who was arrested in 2010 in Liberia and rendered to the U.S. a part of a joint smuggling operation bust. Despite the clear intentions, attorneys of Yaroshenko argued that he had been entrapped by the DEA, while the U.S. government had violated a number of international laws.
Those disputes didn't hold up in court the following year, as Yaroshenko was convicted of conspiring to smuggle cocaine into the United States, Liberia, and Ghana. He was promptly sentenced to 20 years in prison. Russia's foreign ministry called the events "essentially a kidnapping" shortly after Yaroshenko's arrest.
Reed's father, Joey Reed, told CNN that the swap was conducted in Turkey. "The American plane pulled up next to the Russian plane and they walked both prisoners across at the same time, like you see in the movies," he said.
While the swap is certainly a major development regarding the two countries' tensions — which are at their lowest point in decades —  it doesn't seem likely to have any impacts on peace talks regarding the Ukraine conflict. According to a senior Biden administration official, the talks only focused on "discrete sets of prisoner issues," and is in no way a changing of the U.S.' views or actions on the invasion.
The prisoner exchange has also drawn attention to a number of other Americans being unjustly held by Russia, which include Paul Whelan, who was arrested on espionage charges in 2018, and WNBA star Brittney Griner, who was detained two months ago after she reportedly possessed vape cartridges at a Moscow airport. "We won't stop until Paul Whelan and others join Trevor in the loving arms of family and friends," Biden said.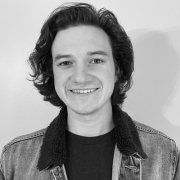 Andrew Rhoades is a Contributing Reporter at The National Digest based in New York. A Saint Joseph's University graduate, Rhoades' reporting includes sports, U.S., and entertainment. You can reach him at andrew.rhoades@thenationaldigest.com.
https://media.thenationaldigest.com/wp-content/uploads/2022/04/28143322/US-Russia-Flag-400x400-1.jpg
400
400
Andrew Rhoades
https://media.thenationaldigest.com/wp-content/uploads/2019/12/23173823/The-National-Digest-785x60-1.png
Andrew Rhoades
2022-04-28 09:00:42
2022-04-28 14:33:37
Russia Releases U.S. Marine Veteran As Part Of Prisoner Exchange