Scientists Worried About Rapid Melting Of 'Doomsday' Glacier In Antarctica
Climate scientists have always regarded Thwaites glacier in Antarctica as a key factor in terms of climate change and global sea-level risings. The glacier itself is seen as one of the most vulnerable to be impacted by climate change, as its collapse would raise global sea levels by more than half a meter on its own. Its melting would also cause a chain reaction for other major bodies of water in Antarctica, potentially causing sea levels to rise by three meters!
Coastal cities across the globe would be severely impacted if this were to occur, and it's one of the reasons the glacier has the nickname "Doomsday glacier." This year, scientists noticed there was warm water near an integral part of the glacier that has never been there before. This warm water has already caused parts of the glacier to deteriorate.
Thwaites glacier is 76,000 square miles, about the size of England. Ice has already melted from the glacier into the Amundsen Sea and caused 4% of global sea-levels to rise. As the world continues to warm, scientists are worried for the future of this glacier and its impact on the rest of the planet. Paul Cutler is a program director for Antarctic glaciology at America's National Science Foundation, and he recently spoke with the media about the severity of this glacier melting.  
"The big question is how quickly it becomes unstable. It seems to be teetering at the edge. It is a keystone for the other glaciers around it in Antarctica if you remove it, other ice will start draining into the ocean." 
Antarctica contains 90% of the world's ice, most of which remains out of the water and on the continent's land. The average thickness of ice in Antarctica is 1.6 miles deep, but it can reach depths of up to three miles. 
The current sea level on Earth is almost 8 inches above what it was before the industrial revolution. The main cause in this rise is an increase in global sea temperatures brought on by intense sun exposure. The sun exposure is brought on due to a depletion in the Earth's ozone layer, which is meant to protect all of us from intense UV radiation. For nearly 2,000 years before the industrial revolution, global sea levels remained almost completely static. 
Burning fossil fuels has only increased as society has become more modernized, and that burning has only further depleted the ozone layer in Earth's atmosphere. Additionally, increased levels of carbon dioxide in the atmosphere act as heat traps for the sun. These warmer temperatures obviously cause major ice sheets and glaciers to melt, as they're not only experiencing a rise in sea temperatures, but air temperatures as well. 
The annual rate in which our global sea-levels rise has doubled since 1990. As time has gone on, the rate at which these glaciers melt has only become more unpredictable, making it difficult for scientists to understand how to better preserve them. However, this more recent melting of Thwaites was specifically brought on by a massive heat wave in the Arctic; which is on the other side of the planet. 
Both the Antarctic and Arctic regions should be our number one priority, as they're the coldest locations in the world, however, they're both warming at rates faster than the rest of the world as well. Global warming has already caused such massive natural destruction within the past year alone, it's time that our world leaders understand we're currently battling a whole other pandemic in terms of our planets temperatures.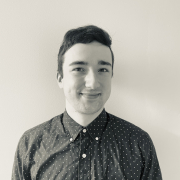 Eric Mastrota is a Contributing Editor at The National Digest based in New York. A graduate of SUNY New Paltz, he reports on world news, culture, and lifestyle. You can reach him at eric.mastrota@thenationaldigest.com.
https://media.thenationaldigest.com/wp-content/uploads/2020/07/14165334/Glacier-in-Antarctica-400x400-1.jpg
400
400
Eric Mastrota
https://media.thenationaldigest.com/wp-content/uploads/2019/12/23173823/The-National-Digest-785x60-1.png
Eric Mastrota
2020-07-14 16:29:51
2020-07-14 16:53:51
Scientists Worried About Rapid Melting Of 'Doomsday' Glacier In Antarctica