Smoggy Air Pollution Forces India to Close Schools, Consider Lockdown
Due to the expansive smog from air pollution that surrounds India's capital, New Delhi, the country's authorities have announced schools and five coal-burning power plants will be shut down indefinitely.
The New Delhi state government is also considering a weekend-long lockdown, which would reduce traffic and other air-polluting activities. The government is currently waiting on a decision from India's supreme court, which could come by Nov. 24.
According to Aljazeera, "anti-smog guns" and water sprinklers have been set up to operate at various hot spots at least three times a day, while trucks carrying essential goods aren't allowed to enter the capitol until Nov. 21.
Despite the city putting a ban on fireworks, many disregarded the rule and set them off during the festival of Diwali. Those incidents only made the smog and the air quality levels worse and extremely dangerous to citizens.
As ABC News notes, coal accounts for 70% of India's power. The city — which houses over 21 million — has recorded PM2.5 (particulate matter) concentration levels around 222, almost 44.5 times above the World Health Organization's (WHO) recommended number.
The current air quality index (AQI) has been recorded anywhere from the 200s to the 400s. 200 to 300 is classified as "unhealthy," while 300 and above is considered "dangerous." 0 to 50 AQI values are considered "good," while values between 50 to 100 is classified as "moderate." Air pollution can cause a number of diseases, such as cancer, cardiovascular, and respiratory.
While a lockdown might initially sound like a helpful measure, some argue that it would make very little progress in relieving air pollution while also hurting the economy and the lives of millions. Speaking to ABC News, the Center for Science and Environment's executive director Anumita Roychowdhury echoed these sentiments.
"This is not the solution that we are looking for, because this is hugely disruptive. And we also have to keep in mind that the economy is already under pressure, poor people are at risk."
During the United Nations climate summit, India Prime Minister Narendra Modi said the country would cut emissions to net zero by 2070, and expressed intentions to scale up its use of renewable energy and having solar and wind account for half of India's electricity by 2030.
However, India, which has a total population of 1.3 billion, has shown a reluctancy to completely stop their coal usage. Towards the end of the summit, India changed the phrasing of "phase out" to "phase down" in the compromise agreement, showing coal-based energy is still very much in their future plans.
According to Scientific America, India phasing out coal requires insuring that renewable energy is fed into the energy grid. However, doing that needs more storage and better technology. India also lacks alternative methods of fossil fuel.
A study found that in 2019, 1.67 million Indians died from air pollution-related causes — the highest total of any country in the world — while also accounting for $36 billion in economic losses. Air pollution accounted for 17.8% of the country's total deaths.
India also has 22 of the world's 30 most air polluted cities, with nine in the top 10. Ghaziabad ranks second with a 2020 average of 106.6 PM2.5.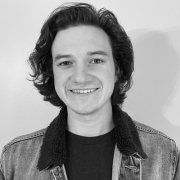 Andrew Rhoades is a Contributing Reporter at The National Digest based in New York. A Saint Joseph's University graduate, Rhoades' reporting includes sports, U.S., and entertainment. You can reach him at andrew.rhoades@thenationaldigest.com.
https://media.thenationaldigest.com/wp-content/uploads/2021/11/18115415/India-Delhi-Smog-400x400-1.jpg
400
400
Andrew Rhoades
https://media.thenationaldigest.com/wp-content/uploads/2019/12/23173823/The-National-Digest-785x60-1.png
Andrew Rhoades
2021-11-18 10:00:10
2021-11-18 11:54:30
Smoggy Air Pollution Forces India to Close Schools, Consider Lockdown