Snapchat Launches AI Chatbot Powered by ChatGPT
Snapchat is launching its own artificial intelligence chatbot powered by OpenAI's viral ChatGPT. The feature, called My AI, will be available to Snapchat Plus subscribers starting this week.
In a blog post, Snapchat shared how My AI can help subscribers with various tasks and assist them in their day-to-day activities.
"My AI can recommend birthday gift ideas for your BFF, plan a hiking trip for a long weekend, suggest a recipe for dinner, or even write a haiku about cheese for your cheddar-obsessed pal."
Snapchat cautioned, however, that the chatbot is "experimental" and may respond in unexpected ways.
"As with all AI-powered chatbots, My AI is prone to hallucination and can be tricked into saying just about anything. Please be aware of its many deficiencies, and sorry in advance!"
An AI hallucination is a term for when an AI presents false facts as the truth. In other words, it may confidently output completely made-up answers, leading to misinformation. At times, the answers may even be nonsensical.
In an email to CNET, a Snapchat representative described how the company customized the latest version of OpenAI's ChatGPT technology for its platform.
"My AI was trained to have a unique tone and personality that plays into Snapchat's core values around friendship, learning, and fun. It has been trained to adhere to our trust and safety guidelines."
The company's community guidelines prohibit the chatbot from responding with explicit, inflammatory or violent content.
Snapchat will store all conversations between subscribers and their My AI to review and help improve product experience. Users can also submit direct feedback to Snapchat by pressing and holding any message. Snapchat advised users not to "share any secrets with My AI" and to not rely on it for advice.
Currently, the feature is only available to Snapchat Plus members. However, in an interview with the Verge, Snapchat founder and CEO Evan Spiegel said the goal is to make the feature available to all of Snapchat's 750 million monthly users.
Snapchat is the latest in a string of companies to integrate artificial intelligence into their platforms. Google recently revealed its ChatGPT contender Bard. The chatbot infamously made a factual error during an ad demo, costing Google a $100 billion drop in market value.
The same week, Microsoft announced it would integrate ChatGPT into its search engine Bing.
Since Snapchat is a messaging service, Spiegel believes it is uniquely positioned to create a personable chatbot. Spiegel told the Verge, "The big idea is that in addition to talking to our friends and family every day, we're going to talk to AI every day."
Unlike other AI chatbot integrations on platforms, Snapchat's My AI interface suggests the chatbot is intended to be more than just a productivity tool. The chatbot has an avatar, and its "user profile" resembles a regular Snapchat friend profile. Users can even change the chat's wallpaper.
The current price for a subscription to Snapchat Plus is $3.99 per month.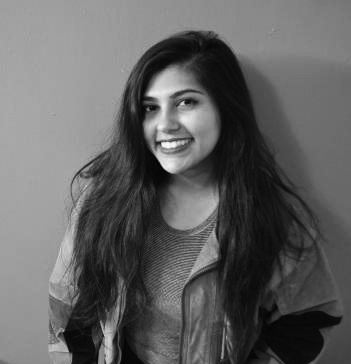 Moumita Basuroychowdhury is a Contributing Reporter at The National Digest. After earning an economics degree at Cornell University, she moved to NYC to pursue her MFA in creative writing. She enjoys reporting on science, business and culture news. You can reach her at moumita.b@thenationaldigest.com.
https://media.thenationaldigest.com/wp-content/uploads/2023/02/27131916/snapchat-400x400-1.gif
400
400
Moumita Basuroychowdhury
https://media.thenationaldigest.com/wp-content/uploads/2019/12/23173823/The-National-Digest-785x60-1.png
Moumita Basuroychowdhury
2023-02-27 12:09:03
2023-02-27 13:19:45
Snapchat Launches AI Chatbot Powered by ChatGPT