Starbucks Scrapes Vaccine Mandate After Supreme Court Ruling
A week after a 6-3 Supreme Court ruling temporarily stopped President Joe Biden's workplace vaccine mandate — which required companies of over 100 workers to be vaccinated or tested weekly — Starbucks is suspending their COVID-19 vaccine or test requirement, they informed employees in a memo sent Tuesday.
Starbucks, which has over 15,000 locations in the U.S., told their 228,000 workers on Jan. 3 that they would need to either be fully vaccinated by Feb. 9, or accept weekly testing. The employees had to disclose their vaccination status by Jan. 10.
"This is an important step we can take to help more partners get vaccinated, limit the spread of Covid-19, and create choices that partners can own based on what's best for them," Starbucks CEO John Culver said at the time.
While Culver said in the memo they respect and will comply with the ruling, he also expressed the desire to continue believing in the purpose of the mandate, while urging employees to keep getting shots and boosted against the virus.
"I want to emphasize that we continue to believe strongly in the spirit and intent of the mandate. Thank you to the more than 90 percent of partners who have already disclosed their vaccination status, and to the vast majority who are now fully vaccinated."
The New York Post noted that Starbucks is still requiring employees to wear surgical masks instead of cloth masks. The company — which brought in a 2021 third quarter revenue of $8.15 billion — previously tried to incentivize vaccinations by offering two paid hours off for every dosage received.
General Electric, which has over 170,000 workers, has also suspended their vaccine and testing rules. Like Starbucks, GE encouraged their workers to get vaccinated. Eyes will now turn to see if other major businesses, such Target (409,000 workers) will opt to pull back or suspend their policies in place.
It's already clear some will not be following the ruling, however. Bankers Citigroup and Goldman Sachs told Forbes they would continue their mandates, while Wells Fargo would continue its testing program as part of its vaccine or test mandate. Meanwhile, Carhartt — which employs over 5,000 — faced both support and backlash for intending to carry on with their vaccination policy.
Due to the surging omicron variant, the coffee giant has had to reduce employee hours while experiencing supply shortages and sick workers. Other restaurant companies are dealing with the same – McDonald's cut store hours by 10% on average at 40,000 locations.
According to the Society for Human Resource Management (SHRM), just 36% of U.S. workers are required to be vaccinated by their employer. That number has increased from 5% in May 2021. Meanwhile, 43% of workers say their companies are encouraging vaccinations, down from 66% in May and 55% in August.
Despite the low number of total workers required to be vaccinated, Forbes noted that, somewhat surprisingly, 56% of the 2,200 respondents to a Morning Consult poll said they believe employers should require mandates. Meanwhile, 33% disagreed. Across the U.S., 63% of the population is fully vaccinated, while 75.7% have received at least one vaccine dose and 24.8% have received a booster.
For Starbucks, a vaccine mandate isn't their only worry. Workers in Buffalo were successful in two out of three union elections, becoming the first unionized Starbucks locations in the U.S. Others in major cities like Seattle, Boston, and Chicago are organizing to follow suit.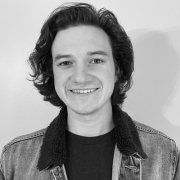 Andrew Rhoades is a Contributing Reporter at The National Digest based in New York. A Saint Joseph's University graduate, Rhoades' reporting includes sports, U.S., and entertainment. You can reach him at andrew.rhoades@thenationaldigest.com.
https://media.thenationaldigest.com/wp-content/uploads/2019/11/30130208/Starbucks-Sign-400x400-1.jpg
400
400
Andrew Rhoades
https://media.thenationaldigest.com/wp-content/uploads/2019/12/23173823/The-National-Digest-785x60-1.png
Andrew Rhoades
2022-01-20 11:25:50
2022-01-20 15:37:22
Starbucks Scrapes Vaccine Mandate After Supreme Court Ruling