Sticker Shock Could Be A Problem For Increased Summer Travelers
With easing travel restrictions and the overcoming of COVID-19 scares, airlines are anticipating massive waves of travelers as the summer months begin. Memorial Day weekend kicked off that stretch, with an expected total of around 12.4 million flying between May 27 to May 30, around 2.4 million per day.
However, money-savvy flyers might be shocked to see what they're paying, and disappointed to hear they're already too late to save on flights. According to travel-data firm Hopper, domestic roundtrip flights are averaging $400, 24% higher than in 2019 and 45% higher than this time in 2021.
International flights are also up from 2019, though just 10%. Of course, it's not just the flights that are killing your pocketbook. Accomodations at hotels are averaging $163 per night, up 30% from Memorial Day weekend last year. Home rentals are even more with a whopping $254 a night.
The rising prices had an immediate impact on travelers, with airline bookings dropping 17% in April. Customers spent a total of $7.8 billion, which was down 13% from March. However, demand continues to remain up when viewing it from a yearly standpoint: online spending on tickets was up 23% from the same month in 2019, while bookings were up 5%.
Airlines have been quick to blame the increased prices on jet fuel, which now sit at $146.53/bbl — almost double the price of what it was in 2019. "We have more travelers looking to book fewer seats, and each of those seats is going to be more expensive for airlines to fly this summer because of jet fuel," Hopper economist Hayley Berg told The Associated Press.
Looking at these flight dollar signs, perhaps you might think a road trip — or using a rental car — is the way to go. Bad news there, too. Prices for a rental range around $60 to $70 per day, while gas is a whole other monster: according to AAA, the average price per gallon stands at $4.5, with states like California seeing digits all the way up to $6.
If you still have the travel bug but can't afford the steep prices, what can you do? Appearing on CBS Mornings, travel expert Brian Kelly emphasized to be open about where you want to travel. "There are deals out there. Instead of having the mindset on a destination, choose your destination where the deals are," Kelly said.
Kelly — who recommended Canada, Colombia, and Europe for international travelers — also suggested looking for alternatives to hotels. While the prices are significantly lower than Airbnbs and other home rentals, you might not get the luxuries you're used to. "You should just understand that hotel prices are through the roof and services are down," he said.
"You may not even get housekeeping, room service. So take a look and understand you know what you're getting. That's why so many people, especially families now, are booking home rentals. If you don't get the daily housekeeping anyway, why not get more space and in a better location?"
Most importantly, Kelly stressed to go out and experience some new sights and experiences, a goal that doesn't need a big check to be accomplished. "Go explore. Go somewhere you haven't been before. Have some adventure."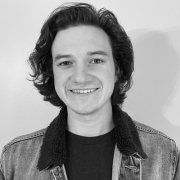 Andrew Rhoades is a Contributing Reporter at The National Digest based in New York. A Saint Joseph's University graduate, Rhoades' reporting includes sports, U.S., and entertainment. You can reach him at andrew.rhoades@thenationaldigest.com.
https://media.thenationaldigest.com/wp-content/uploads/2022/05/27104030/Summer-Travel-400x400-1.jpg
400
400
Andrew Rhoades
https://media.thenationaldigest.com/wp-content/uploads/2019/12/23173823/The-National-Digest-785x60-1.png
Andrew Rhoades
2022-05-28 12:00:51
2022-07-06 11:06:33
Sticker Shock Could Be A Problem For Increased Summer Travelers