Study Says Merck COVID-19 Pill Cuts Risks Of Hospitalization, Death In Half
According to results of a clinical trial released, an experimental COVID-19 pill known as molnupiravir could assist in cutting the chances of hospitalization or death for at-risk patients by up to 50%.
Merck & Co., the pharmaceutical company that developed the pill in partnership with Ridgeback Biotherapeutics, announced in a press release that it is planning to submit an application for Emergency Use Authorization (EUA) to the Food and Drug Administration (FDA).
Merck stated that it expects to produce 10 million courses of molnupiravir by the end of 2021, with more courses on the way in 2022.
Back in June, Merck announced a procurement agreement with the U.S. Government, where the company would supply 1.7 million molnupiravir courses at the cost of $1.2 billion. Merck is also discussing supply and purchase agreements with other governments worldwide.
If the EUA is approved by the FDA, molnupiravir will be the first oral medicine made available to combat the risks of COVID-19. The pill will require a prescription, and is intended for those with mild to moderate COVID-19 symptoms.
ScienceDaily detailed how molnupiravir works, with the agent targeting the RNA genomes of the COVID-19 virus:
"When it [Molnupiravir] enters the cell, it is converted into RNA-like building blocks. In the first phase, the viral copying machine, called RNA polymerase, incorporates these building blocks into the RNA genome of the virus. However, unlike Remdesivir, which slows down the viral RNA polymerase, Molnupiravir does not directly interfere with the function of the copying machine. Instead, in the second phase, the RNA-like building blocks connect with the building blocks of the viral genetic material."
Thanks to multiple mutations in the replications of viral RNA, pathogens are thus rendered unreproducible.
Merck noted that in their "MOVe-OUT" study, which consisted of 1,550 patients with varying COVID-19 symptoms and underlying conditions, only 7.3% of participants (28 out of 385) who received molnupiravir were hospitalized or died.
That number was significantly lower than the 14.1% of participants (53 out of 377) who were hospitalized or died while being treated with placebo. Additionally, no molnupiravir patients died through the 29th day, as opposed to eight placebo deaths.
Wendy Holman, the chief executive officer of Ridgeback, stressed how important it is to have a form of antiviral medicine that isn't intertwined with healthcare facilities, which are currently swamped with COVID-19 related cases.
According to Our World In Data, there are over 71,000 COVID-19 patients that are currently hospitalized in the United States. Despite hitting just around the 12,000s in July, the lowest hospitalization total in over a year, the U.S. saw that number skyrocket to nearly 99,000 in early September.
For a country that has dealt with wave after wave of the virus for months on end, it is hard not to be excited by the game-changing developments that molnupiravir could bring. It's easy-to-obtain, practical nature could be attractive to those who have been hesitant of vaccination, or cannot take the vaccine for medical or personal reasons.
While vaccines remain the best method of protection against COVID-19, alternatives in any form are sorely needed in order to help speed up recovery processes and assist in preventing deadlier cases.
Merck and Ridgeback are not the only pharmaceuticals that have been developing COVID-19 oral drugs. Pfizer Inc., which started the first phase of their oral agent in March, is close to reporting clinical trial results, as is Swiss Roche Pharmaceuticals.
According to Retuers, Enanta Pharmaceuticals, Pardes Biosciences, and Japan-based Shionogi & Co. are all in the processes of producing oral treatments as well. Rest assured, there should be no shortage of medicine such as molnupiravir.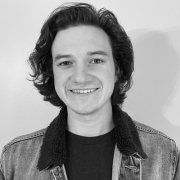 Andrew Rhoades is a Contributing Reporter at The National Digest based in New York. A Saint Joseph's University graduate, Rhoades' reporting includes sports, U.S., and entertainment. You can reach him at andrew.rhoades@thenationaldigest.com.
https://media.thenationaldigest.com/wp-content/uploads/2021/10/04172434/Merck-400x400-1.jpg
400
400
Andrew Rhoades
https://media.thenationaldigest.com/wp-content/uploads/2019/12/23173823/The-National-Digest-785x60-1.png
Andrew Rhoades
2021-10-02 09:00:44
2021-10-05 10:15:32
Study Says Merck COVID-19 Pill Cuts Risks Of Hospitalization, Death In Half