Study Shows 'Yellowstone' Show Has Had Giant Impact On Montana Economy, Real Estate
While it might not be accurate of the lifestyles that have taken up residency in the breathtaking and boundless plains and mountains of Montana, "Yellowstone" certainly does put on quite a show for the millions of viewers its racked up since its debut back in 2018.
Now in its fourth season, "Yellowstone" takes a look at the Duttons, a family led by patriarch John (Kevin Costner) that has built up a ranching and cattle empire. While trying to maintain their long-held control, they also face opposition from property-hungry land developers and Native Americans attempting to take back what they feel is rightfully theirs.
All of it amounts to a show full of twists, turns, fights, backstabbings, and murders, topped off by the authentic scenery that manages to steal the scene in almost every shot. But while the storylines and characters may be fiction, the impact it's having on its setting certainly isn't.
A study by the University of Montana dived into the economic impacts the show has had on Montana, where it's shot on location. It found that Montana households received $25.3 million in annual personal income because of the production, which turns into $24.6 million after taxes.
Meanwhile, businesses and non-businesses received $85.8 million in annual gross receipts. The show, fronted by Paramount, ended up spending $72 million on production, and the study doesn't take into account the value earned by businesses and homes on free advertising.
The idea of roughing it as a cowboy — or at least pretending to — has resonated with viewers, however. Speaking to CNBC, boutique investment firm Beartooth Group's founder, Robert Keith, explained that there has been an increase in buyers looking to follow in the Dutton's footsteps.
"We've had an influx of all sorts of wealthy individuals looking for ranches. They're looking to own really amazing large properties."
The intention behind the move isn't exactly a secret, either. "Everyone who gets into my truck and wants to go out looking at ranches, they all bring up Kevin Costner and 'Yellowstone' within the first 15 minutes of the drive," Hall and Hall realtor Bill ­McDavid told Town & Country Magazine.
From July 2020 to 2021, Montana saw a 1.6% population growth from 1,086,193 to 1,104,271. That makes it just one of a handful of states to see a growth of over 1%, despite it being the eighth-smallest state. Of course, the show isn't the only reason for the uptick.
The COVID-19 pandemic has been a driving force in the idea of Montana making a good home. The small overall population presented families with the idea of isolation during the peak of COVID cautiousness, giving them added protection.
With that growth, however, comes rising costs. According to Zillow's Home Value Index (ZHVI), the average single household value sits at $476,000, up from $369,000 at the same time in 2021. The average also sits $78,000 higher than the national average.
Though the newcomers may be responsible for creating apparent culture clashes in neighborhoods and towns, it's hard to fault those wanting for a change in scenery and a new life — as long as they have the pockets to pay for it.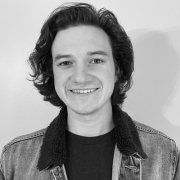 Andrew Rhoades is a Contributing Reporter at The National Digest based in New York. A Saint Joseph's University graduate, Rhoades' reporting includes sports, U.S., and entertainment. You can reach him at andrew.rhoades@thenationaldigest.com.
https://media.thenationaldigest.com/wp-content/uploads/2022/06/14143758/Montana-400x400-1-1.jpg
400
400
Andrew Rhoades
https://media.thenationaldigest.com/wp-content/uploads/2019/12/23173823/The-National-Digest-785x60-1.png
Andrew Rhoades
2022-06-11 16:00:41
2022-06-14 14:38:09
Study Shows 'Yellowstone' Show Has Had Giant Impact On Montana Economy, Real Estate