Super Bowl LVI: Outlook, Keys To The Game, And Prediction
For the past month, the NFL playoffs have provided some incredible, heart pounding moments — and overtime criticism — with the Cincinnati Bengals and Los Angeles Rams emerging from the dust to face off in Super Bowl LVI.
It's an intriguing matchup, one that's featuring two extremely different franchises in regards to the way they were built. The Rams, in typical Hollywood style, focused on star power acquisitions. The team added veteran quarterback Matthew Stafford and eight-time Pro Bowl linebacker Von Miller through trades, while signing wide receiver Odell Beckham Jr. midseason.
All told, six of the Rams' top players are combining for about $78 million, while the team won't have a first-round draft pick until 2024 and a second-round pick until 2023. Suffice to say, it's a championship-or-bust situation.
The Bengals, meanwhile, jumped well ahead of their rebuilding schedule. 2021 was their first winning season since 2015, with the team putting up a pitiful 25-53-1 record over that time. Much of the Bengals roster is homegrown, from former Heisman winner QB Joe Burrow to receivers Tee Higgins, Ja'Marr Chase, and running back Joe Mixon.
When it comes to the Xs and Os, each team needs their star receiver to be able to break through the opposing secondary. Chase had one of — excuse me, the — best seasons for a first-year player ever, having most receiving yards for a rookie in NFL history (1,455 yards, 13 touchdowns) along with being the youngest player with multiple 100-yard games in a single postseason. His performance rightfully won him the AP Offensive Rookie of the Year award.
Of course, Chase's season pales in comparison to what the Rams' Cooper Kupp accomplished. The 28-year-old had 1,947 yards and 16 touchdowns, along with nine games of 100+ yards and 16 games of 90+ yards. Kupp has also put up 386 yards and four touchdowns in three games this postseason.
Suffice to say, whichever quarterback can connect with the favorite target often and for sizeable gains should help set the tone for their offense. In that vein, Chase might have the harder go, having lining up against three-time All-Pro cornerback Jalen Ramsey. In pass coverage, Ramsey's allowed a 71.1 passer rating — the third-lowest mark of his career — and a 59.2% completion percentage in 2021.
There are other factors in play, as well. The Cincinnati defense needs to be able to continue showing up. They were able to hold the Kansas City Chiefs — the NFL leader in offense with 468.3 yards per game — to 24 points in the AFC Championship. The Rams rank third with 399.7 yards a game, so it won't get easier.
NFL.com columnist Jeffri Chadiha also suggested that both head coaches, especially Zac Taylor, need to be on their A-game. Chadiha points out that while the Rams will have home field advantage going for them — they're 5-3 at home — it's important to remember that Zac Taylor was an assistant under Sean McVay as a quarterbacks coach before taking the HC role.
"[Taylor] knows a thing or two about McVay's system and how to attack it. That will be a major storyline in this game," Chadiha said. McVay is 6-3 in the postseason with a prior Super Bowl visit, so he certainly has the edge in experience – though some could argue his coaching ability has been overrated considering Los Angeles' past playoff duds and upsets.
With the game expected to come down to the wire, I like the Bengals in this one. Joe Burrow has all the makings of a superstar that will dominate defenses while staying cool under pressure for the next decade-plus. While Los Angeles is better on paper, Cincinnati's versatile offense ultimately prevails: Bengals 24, Rams 21.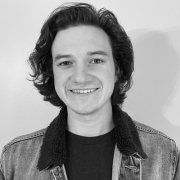 Andrew Rhoades is a Contributing Reporter at The National Digest based in New York. A Saint Joseph's University graduate, Rhoades' reporting includes sports, U.S., and entertainment. You can reach him at andrew.rhoades@thenationaldigest.com.
https://media.thenationaldigest.com/wp-content/uploads/2022/02/11155129/Super-Bowl-LVI-400x400-1.jpg
400
400
Andrew Rhoades
https://media.thenationaldigest.com/wp-content/uploads/2019/12/23173823/The-National-Digest-785x60-1.png
Andrew Rhoades
2022-02-13 09:00:15
2022-02-11 15:51:41
Super Bowl LVI: Outlook, Keys To The Game, And Prediction