According to European Council president Charles Michel, the European Union has agreed to enact a partial ban of as much as 90% of Russian crude oil imports and petroleum products delivered into member states over the next six months.
Michel announced the news on Twitter. "This immediately covers more than 2/3 of oil imports from Russia, cutting a huge source of financing for its war machine. Maximum pressure on Russia to end the war," he said.
According to Michel, the package also includes de-swifting Russia largest bank, Sberbank, banning three more Russian state-owned broadcasters, and sanctioning individuals responsible for war crimes in Ukraine.
As the Associated Press notes, this kind of action against Russia was unthinkable months ago. World leaders have worked to increase the difficulty of the Kremlin's ability to finance the war by targeting Russian officials and oligarchs.
However, the energy industry was seen as a last resort and the hardest to conquer, since the European bloc relies on Russia for 25% of its oil and 40% of its natural gas. Some countries, like Germany, rely on Russia for nearly half of its gas needs. According to Ukraine, the sanction could cost Russia tens of billions of dollars.
Oil prices saw jumps following the agreements. U.S. crude features rose to $119.42 per barrel, a 12-week high. Brent crude oils rose up 1.44% at $123.42 (a change of +1.34%), while WTI crude jumped 1.72% to $116.18 (a change of +1.49%).
This sanctions package is now the sixth levied by the EU against the Kremlin as the invasion of Ukraine enters its 96th day with no signs of a resolution in sight. The attack has resulted in at least 46,000 deaths and 13,000 non-fatal injuries, while displacing 15 million Ukrainians.
Meeting at a summit in Brussels, EU leaders had previously failed to find common ground on an oil ban Sunday before reconvening Monday. Doubt that a deal would be reached by the summit's end was expressed by European Commission president Ursula von der Leyen.
The package needed the approval of all 27 EU members, and has yet to be formally ratified. A press release by the EU stated that an exception to the oil ban would be crude oil delivered by pipeline so that Hungary, Slovakia, and the Czech Republic can continue to receive crucial fuel.
The European Council will revert to the issue of the exemption "as soon as possible." Given the magnitude of the role Russian oil plays in the bloc, emergency measures will be enacted to ensure a security of supply in the event of "sudden interruptions of supply."
"This is a topic where we will come back to and where we will still have to work on, but this is a big step forward, what we did today," von der Leyen said. In response to the ban, Russia — the world's third-largest oil producer behind the U.S. and Saudi Arabia — has promised to find other importers for its oil.
"As [von der Leyen] rightly said yesterday, #Russia will find other importers. Noteworthy that now she contradicts her own yesterday's statement. Very quick change of the mindset indicates that the #EU is not in a good shape," Mikhail Ulyanov, Russia's permanent representative to international organizations in Vienna, said on Twitter.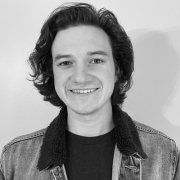 Andrew Rhoades is a Contributing Reporter at The National Digest based in New York. A Saint Joseph's University graduate, Rhoades' reporting includes sports, U.S., and entertainment. You can reach him at andrew.rhoades@thenationaldigest.com.
https://media.thenationaldigest.com/wp-content/uploads/2020/10/26114146/Russian-Flag-400x400-1.jpg
400
400
Andrew Rhoades
https://media.thenationaldigest.com/wp-content/uploads/2019/12/23173823/The-National-Digest-785x60-1.png
Andrew Rhoades
2022-05-31 13:08:26
2022-06-01 09:56:04
EU Agrees On Partial Ban Of Russian Oil Imports