Peloton, which saw a huge surge in its at-home, state-of-the-art stationary bikes during the COVID-19 pandemic, is now undergoing sizeable company changes in order to combat its downward trend. John Foley, who first came up with the idea of Peloton in 2011 and managed to jumpstart it on Kickstarter, will be stepping down from the position of chief executive officer.
Taking his place will be Barry McCarthy, who previously served as CFO at Spotify and Netflix. "We have to be willing to confront the world as it is, not as we want it to be if we're going to be successful," McCarthy said in a memo obtained by CNBC, adding that he's "here for the comeback story."
"If you thought today's news meant John [Foley] would be scaling back his involvement with Peloton, then let me assure you … I plan on leveraging every ounce of John's superpowers as a product, content, and marketing visionary to help make Peloton a success as my partner."
McCarthy worked with Netflix from 1999 to 2010, taking the once mailbox-subscription service to the go-to streaming platform. Business Insider noted that under McCarthy, Netflix's shares rose from $1.21 in 2002 to $25 by McCarthy's departure in 2010.
Peloton will be cutting up to 2,800 jobs (nearly 20% of their overall workforce) in an effort to lower costs, though fitness instructors, who make up to $500,000 a year, will not be part of the layoffs. The company also canceled plans for a $400 million factory — which would have been their first — in Ohio, one that was expected to provide around 2,000 jobs.
According to the Associated Press, Peloton will be reducing owned and operated warehouses and delivery locations, and instead building upon third-party relationships. AP stated the company is looking to reduce its planned capital expenditures in 2022 by about $150 million.
With many unable to go to the gym during guarantee in the early days of the pandemic, Peloton saw a huge rise in profits with a 2020 second quarter revenue of $466.3 million, up $238.3 million from the previous quarter. Peloton's quarterly revenues would continue to grow from that point on, eventually reaching $1.2 billion in the third quarter of 2021.
However, the situation has become much more bleak as people slowly return to in-person gyms with restrictions easing. While Peloton did earn a revenue of $313.2 million — up 54% from a year ago and around $9 million more than expected by experts — they also posted a fourth quarter net loss of $313.2 million, compared to a net income of $89.1 million the year prior.
Peloton is still seeing subscribers, which rose $114 year-over-year to 2.33 million, though they are seeing less workouts. Peloton's "connected fitness quarterly workouts" fell from over 149,000 in the third quarter of 2021 to 134,000 in the fourth quarter, while also seeing a drop in average monthly workouts per connected fitness subscriber in the same period (26.0 to 19.9).
The company had previously announced in August they were cutting the sale of their Peloton bikes by 20%. Typically, the bikes retail for around $1,495 — $39 a month with a financing plan — although some packages can range up to $2,000. A monthly membership, meanwhile, goes for $12.99.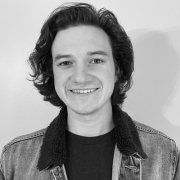 Andrew Rhoades is a Contributing Reporter at The National Digest based in New York. A Saint Joseph's University graduate, Rhoades' reporting includes sports, U.S., and entertainment. You can reach him at andrew.rhoades@thenationaldigest.com.
https://media.thenationaldigest.com/wp-content/uploads/2022/02/09145039/Peleton-400x400-1.jpg
400
400
Andrew Rhoades
https://media.thenationaldigest.com/wp-content/uploads/2019/12/23173823/The-National-Digest-785x60-1.png
Andrew Rhoades
2022-02-09 13:37:15
2022-02-10 10:50:26
Peloton Replaces CEO, Set To Cut Around 2,800 Jobs