All smartphone users can relate to the experience of having your phone slow down or just stop working completely after you hit the two year mark with the device. iPhone/Android users especially know the pain of having your device crack under the pressure of storing all your photos and apps, leading to a reduced battery life, and less than enjoyable experience everyday. 
We need our phones for just about everything, so if you're a smartphone user who's noticed that your device has become much more slow/dies a lot easier than it used too, there are a few manual changes you can make that could help extend your phone's life and avoid making another $500+ investment. 
The most basic fix that we've all tried is simply restarting your device. It may seem silly, but more times than not restarting any of your smart devices can help fix any bugs/issues you may be having. Simply quit every application and clear every notification from your phone and turn it off for at least 30 seconds; this gives your phone enough time to properly shut down every application. If you have a phone that's lacking in storage when compared to other models, doing a weekly restart of your device has been proven to help your device's performance and battery life. 
Another simple solution is to check if your phone is due for any sort of software/app updates. A lot of smartphones have the option to automatically update your apps every time a new version is released. This is a smart function to have turned on, because when you have to update every app manually, you can forget to do it after a while and the more those updates build up, the slower your phone will become. 
The same can be said for software updates. One of the major benefits to any sort of system update on your devices is that every update is supposed to be designed to help your phone run smoother, and with less issues. Again, depending on your settings your phone may not notify you when a software update is available, so make sure you check that and update your device frequently. 
We use our phone's everyday, and within those phone's we all have a solid 5-10 applications that we all cycle through daily. Other than that we have a myriad of random games we downloaded on a whim one time, a few apps for specific doctors/services we use maybe once or twice a year so we can't get ourselves to delete the app itself, and much more. Unused applications/old text messages are the two main killers of phone storage; besides photos, obviously. 
The settings in your phone should tell you how often you use certain applications, and how much storage each one is taking up, so make some sacrifices and delete all the apps that you haven't touched in more than a month. You can also change your settings to automatically delete your text messages if you haven't gone back to a specific thread of messages for a certain amount of time. For example, you can set it so that your phone will delete any texting conversation if you or the other person hasn't contacted the other within a week, two weeks, month, etc. 
As previously stated, besides messages and applications, photos take up the most amount of storage on a phone and they do it fairly fast. When your storage is full, your phone is likely to run a lot slower and run out of battery a lot quicker. It would be beneficial to you to own some sort of external hard drive or SD card to put all your photos on once you reach a high enough number. 
Obviously you can also upload all of your cell phones pictures to your computer as well, but an external hard drive will give you that additional layer of security. Services like Google Photos also offer free unlimited storage for photos if you have a google account. The Google Photos app automatically uploads every picture you take/save onto your device and makes it accessible for you anywhere you go where you have access to the internet/ability to sign into your Google account. 
So no matter what solution you try, make sure you do the research and truly exhaust all your options before biting the bullet and buying a new phone. More times than not, the solutions are indeed as simple as they sound and will work.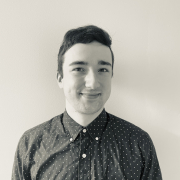 Eric Mastrota is a Contributing Editor at The National Digest based in New York. A graduate of SUNY New Paltz, he reports on world news, culture, and lifestyle. You can reach him at eric.mastrota@thenationaldigest.com.
https://media.thenationaldigest.com/wp-content/uploads/2020/05/04172622/Woman-on-her-Smartphone-400x400-1.jpg
400
400
Eric Mastrota
https://media.thenationaldigest.com/wp-content/uploads/2019/12/23173823/The-National-Digest-785x60-1.png
Eric Mastrota
2020-05-04 15:48:30
2020-05-04 17:26:44
How To Make Your Smartphone Run Faster And Live Longer