Many individuals are utilizing this indefinite time in quarantine to tackle some major home-improvement projects or spring clean ups. It makes sense, if we're going to be staying home all day every day until the end of this pandemic, we might as well make the space feel warm and inviting for ourselves. However, many of us never take the time to think about how sustainable the things in our homes actually are. For example, did you know that the fabric in your home can determine how green (environmentally green not the color) of a space you're living in? 
In 2017, the US produced nearly 17 million tons of fabric textiles. 66% of that ended up in landfills, according to the Environmental Protection Agency. In a 2020 home trend report, it was found that because of this reason, more home-shoppers were looking for "organic bedding" for their homes. Overall, organic fabrics for the home have increased in stock by 13% within the last year for the country's top fabric distributors. But what makes a fabric "organic" or "eco-friendly"? 
Any fabric that's made from natural materials and produced using sustainable practices – not in an industrial factory – can be considered eco-friendly or organic. This also means the fabric is not treated with any potentially harmful or irritating chemicals, and is typically made from plant materials. Plant materials also ensure that whenever the bedding, fabric, or furniture is eventually thrown away, it will biodegrade and go back into the Earth. These fabrics tend to also be hypoallergenic and naturally anti-bacterial, making them safer and healthier in general. 
To shop for organic textiles in your home that also benefit the environment, make sure you're paying attention to how the fabric is produced, which you can easily do by checking the label. Here are a few examples of eco-friendly fabrics you can try in your home today:
Bamboo: Bamboo fabric is made by spinning the "pulp," or stringy insides, of bamboo plants. This fabric is typically used as a replacement for cotton, which is a material often treated with pesticides and derived from plants that require a substantial amount of water to grow. Bamboo is a type of grass, so technically it doesn't require any fertilizer or replanting to grow and repopulate. The fabric derived from it has been described as stretchable and perfect for things like throw blankets or fitted sheets. 
Hemp: Hemp products are derived from the stalks of cannabis plants and have been around for quite some time. Hemp is typically used in beauty products like lotions or shampoos, but hemp fabric is a fairly new trend for the interior design community. The fabric has a similar feel to canvas, and greatly resists shrinkage or pilling, which you normally see with canvas textiles. Hemp fabric is also highly resistant to things like mold and mildew, which makes it perfect for things like throw pillows or rugs. 
Lyocell: A more unknown textile, Lyocell is typically known by its branded name, Tencel. Tencel is made from wood pulp cellulose found in eucalyptus, birch, and oak trees. The fabric has been described as being extremely flexible and durable, but soft and lightweight as well. Normally Lyocell is used for clothing, but it's also known to be used to make sheets or bath towels. 
Linen: The last organic option on this list is perhaps the most commonly used. Linen is a soft, strong, and breathable fabric that many of us are familiar with. It's woven with fibers from the flax plant and is able to absorb moisture while also drying quickly. This textile is naturally antibacterial, and its absorbent qualities make it perfect for things like kitchen towels. 
Beyond these, other organic textiles can be derived from plants like cacti, pineapple, and aloe. So the next time you're looking to buy a new set of bed sheets or household linens, try the more eco-friendly option. The planet and your consciousness will thank you for it.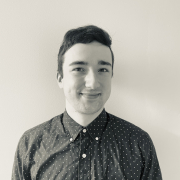 Eric Mastrota is a Contributing Editor at The National Digest based in New York. A graduate of SUNY New Paltz, he reports on world news, culture, and lifestyle. You can reach him at eric.mastrota@thenationaldigest.com.
https://media.thenationaldigest.com/wp-content/uploads/2020/04/23164147/Bamboo-Fabric-400x400-1.jpg
400
400
Eric Mastrota
https://media.thenationaldigest.com/wp-content/uploads/2019/12/23173823/The-National-Digest-785x60-1.png
Eric Mastrota
2020-04-23 15:40:17
2020-04-23 16:43:31
Eco-Friendly Fabrics To Help You Stay Green In Quarantine