At the Poland-Belarus border, tensions are escalating by the minute. The stranded group of 3,000-4,000 migrants at the border have made a number of attempts, including three "large scale" endeavors, to breach the frontier over the past week, but were driven back by the force of 15,000 soldiers and border guards Poland mobilized.
Videos released by Polish authorities show migrants, who are forced to endure freezing temperatures that reach below zero throughout the night at their camps, using shovels and wire cutters in order to break through fencing while being fended off with tear gas.
Authorities say several migrants have been found dead at the border, likely due to the weather conditions and lack of food, water, and medical supplies. The crisis is expected to only grow worse over the coming days.
While saying the situation is difficult, Polish Border Guard head Ewelina Szczepańska expressed confidence in Poland's security to CNN. Poland's Ministry of Defense noted that the migrants are camped out in the Kuznica region and are being guarded by Belarusian services.
The Belarus State Border Committee has said that the migrants do not pose any kind of security threat or behave aggressively, and instead wish to enter the country as refugees. According to a Polish Guard spokesman, Belarusian services are responsible for moving large groups of migrants to the border.
Lithuania, which shares a border with Poland and Belarus, has announced its intentions to redeploy troops as well, while also being prepared for "all possible scenarios."
The European Union (EU), the United States, and NATO have accused Belarusian president Alexander Lukashenko of "manufacturing" a migrant crisis on the EU eastern frontier by directing Middle Eastern migrants to Poland, Lithuania, and Latvia in an act of revenge for sanctions over human right abuses. Lukashenko and his regime have denied all accusations, instead blaming the West for their migrant conduct.
These sanctions, along with visa restrictions, were announced by the U.S. Department of State back in August, which not only stated were in regards to the "increased repression and deteriorating human rights situation" that was unfolding in Belarus, but also acknowledged the anniversary of the fraudulent Belarus election that allowed Lukashenko to continue his reign, which started back in 1994.
According to Reuters, more sanctions are on the way for Belarus. The EU's 27 ambassadors met Wednesday, agreeing that the massing of migrants on the Poland-Belarus border amounts to "hybrid warfare" and provides a basis for additional sanctions.
Poland's Prime Minister, Mateusz Morawiecki, has accused Vladimir Putin and Russia of being the "masterminds" behind the ongoing crisis, due to its strong support for Lukashenko and Belarus. The Kremlin denied those claims while also flying two nuclear-capable Tu-22M3 bombers over the border Wednesday as a show of strength.
After German police reported an uptick in migrants illegally entering Germany, Poland announced its plans to spend 1.6 billion zlotys ($4.4 million) on building a wall, which would include motion sensors and cameras, on the Belarus border. Poland had previously been building barbed-wire fencing.
Many have criticized Poland of violating the international right for asylum, to which the country replied that their actions are legal. Poland saw 13.3 million immigrants enter the country in 2020, down from 16.6 million in 2019 – which was the highest total the country had dealt with in the past two decades.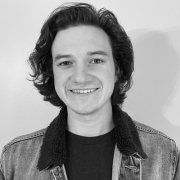 Andrew Rhoades is a Contributing Reporter at The National Digest based in New York. A Saint Joseph's University graduate, Rhoades' reporting includes sports, U.S., and entertainment. You can reach him at andrew.rhoades@thenationaldigest.com.
https://media.thenationaldigest.com/wp-content/uploads/2021/11/11165340/Poland-Belarus-Flags-400x400-1.jpg
400
400
Andrew Rhoades
https://media.thenationaldigest.com/wp-content/uploads/2019/12/23173823/The-National-Digest-785x60-1.png
Andrew Rhoades
2021-11-11 12:00:43
2021-11-11 16:54:21
Migrants And Troops Gather At Poland-Belarus Border, Heightening Tensions