This holiday season, major companies are getting ahead of the shopping curve. Amazon revealed their "Black Friday-Worthy Deals" event and have already starting promoting holiday gift guides and items on their website, while Target unveiled its "Deal Days" event which ran from Oct. 10 to Oct. 12.
Meanwhile, Best Buy announced its Black Friday deals would start on Oct. 19 and end on Oct. 22, and that their "true" Black Friday sale would start a week prior, on Nov. 19. Best Buy is also implementing a price guarantee, meaning prices won't go lower prior to Black Friday.
These moves are being done in response to the shift in consumers' preferences when it comes to the timing of their shopping. Speaking to NBC Nightly News' Stephanie Rhule, Best Buy CEO Corie Barry explained that they saw "not just a willingness" from their customers, but a "want to try to start early" when it comes to holiday shopping.
In a survey conducted by RetailMeNot — that polled 1,082 U.S. adults — it was found that 24% of consumers plan to start their holiday shopping pre-Thanksgiving, while 22% plan to start in October. Additionally, 66% said they'd prefer to get holiday shopping out of the way as soon as possible, while 33% said they're starting shopping earlier than they did in 2020.
According to Barry, Best Buy is going into the holiday season with 50% more inventory, which is 20% more than two years ago. Barry also said to expect inflation on certain products, such as appliances – although she did stress other products' prices remain "competitive."
Meanwhile, RetailMeNote found that shoppers plan to spend 15% more than they did last year, and that the average consumer holiday spending in 2021 would be at $885.76, up $119 from 2020. As the Washington Times Herald notes, experts are projecting that Black Friday sales will break for $12 billion, and Cyber Monday could hit for around $11.8 billion.
Both those numbers would be record-breaking, and it continues a trend that is seeing consumers spending insanely big for holidays (Halloween is projected to see $10.14 billion spent, another record).
Aside from consumer desires, one of the biggest reasons companies are pushing up their Black Friday sales is due to the supply-chain problems that have arisen. The Los Angeles Times says that labor, logistics, and transportation costs are up, capacity has been reduced, there's a shortage of truck drivers, and resources have been thinned – all culprits of the expected inflations and late deliveries.
Meanwhile, the COVID-19 pandemic continues to play a nasty part. Trading between countries has become a bare at borders and ports due to travel restrictions. Don't expect much positive change in the meantime, either – Moody's Analytics warned that supply chain problems will "get worse before they get better."
The Los Angeles Times reported that experts say it might take six months to a whole year before the backlogs are sorted out, far beyond the upcoming seasonal rush.
For consumers, shopping now might be the smart decision, whether it's preferable to them or not. Continued supply chain problems could lead to shortages in popular products in the weeks leading up to major holidays – a reason companies like Best Buy are stocking up their inventory now.
Target gave updates on how it plans to overcome supply chain challenges, stating large investments put into operations, adding more facilities, sortation, and distribution centers, and integrating further stocking technology. Additionally, Target announced that it was hiring 30,000 positions in supply chain operations.
However, Target is also trimming the amount of seasonal workers they hire. This year, they plan to hire 100,000 seasonal roles, which is about 30,000 less than last year. Instead, they'll opt to give more hours to the workers they currently have.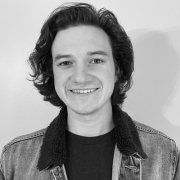 Andrew Rhoades is a Contributing Reporter at The National Digest based in New York. A Saint Joseph's University graduate, Rhoades' reporting includes sports, U.S., and entertainment. You can reach him at andrew.rhoades@thenationaldigest.com.
https://media.thenationaldigest.com/wp-content/uploads/2019/12/02131011/Black-Friday-400x400-1.jpg
400
400
Andrew Rhoades
https://media.thenationaldigest.com/wp-content/uploads/2019/12/23173823/The-National-Digest-785x60-1.png
Andrew Rhoades
2021-10-15 16:00:34
2021-10-15 17:03:49
Companies Begin Black Friday Deals Early As Supply Chain Concerns Persist