For the over 16,000 citizens of Uvalde, Texas, waking up every day since Tuesday has been an unending nightmare after 19 children and two teachers were shot dead at Robb Elementary School by Salvador Ramos, who had shot his grandmother earlier that morning. 17 others were injured.
Ramos — who has been referred to by residents as a loner who dropped out of high school — was armed with an AR-style semi-automatic rifle, which he purchased two of for his 18th birthday. While his past and personality clearly pointed to a disturbed individual, investigators have yet to find any sort of motive for the attack.
The attack is the deadliest school shooting since 20 children and six adults were killed by a gunman at Sandy Hook Elementary in Newtown, Connecticut in December 2012. It also comes just 13 days after a shooter killed 10 in a Buffalo grocery store.
Since January, there have now been more than 200 mass shootings in the U.S. These countless tragedies have sparked outrage and emotional displays across the country, with gun laws coming into intense spotlight.
On Wednesday, Texas Democratic gubernatorial candidate Beto O'Rourke interrupted Texas Gov. Greg Abbott during a press conference, telling him the time to stop the next shooting is now and he is "doing nothing." After being escorted out by law enforcement, O'Rourke slammed Abbott, stating the children died because of Abbot's inaction.
"Because if we do nothing, we will continue to see this. Year after year, school after school, kid after kid. This is on all of us, every single one of us to do something."
Texas gun laws have been particularly criticized. In the state, there have been eight mass shootings the last 13 years, with 102 deaths since 2017. In June of 2021, Abbott — declaring to keep Texas a "bastion of freedom" — signed several laws that eased weapon restrictions, including one that legally allows law-abiding Texans, who are 21 or over, to carry handguns without a license.
Fellow politicians have echoed O'Rourke's concerns, with President Joe Biden saying now is the time to "turn this pain into action." "As a nation we have to ask, 'When in God's name are we going to stand up to the gun lobby? When in God's name do we do what we all know in our gut needs to be done?" Biden questioned.
Biden — who expressed his condolences and prayers at the beginning of his speech — focused on the purchasing of assault rifles and claimed when those styles of rifles were banned in 1994, mass shootings went down. When the ban expired 10 years later, Biden said shootings tripled.
Studies on the effectiveness of the assault weapons ban have shown that criminal use of banned guns declined temporarily, while evidence suggested that the ban contributed to a reduction in gun murder rates. However, the ban failed to bring down the total number of victims per gun murder incident.
It remains to be seen how the long-heated debate will play out, with Republican stances making it difficult for gun reform, like expanded background checks for gun purchases, to gain traction in Congress.
Regardless, the cries for change won't die silently. Protests are expected to take place at the the National Rifle Association (NRA) convention in Houston from May 27-29, where a number of high-profile Republican speakers — including Abbott, Sen. Ted Cruz, and former President Donald Trump — will be in attendance.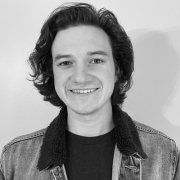 Andrew Rhoades is a Contributing Reporter at The National Digest based in New York. A Saint Joseph's University graduate, Rhoades' reporting includes sports, U.S., and entertainment. You can reach him at andrew.rhoades@thenationaldigest.com.
https://media.thenationaldigest.com/wp-content/uploads/2022/05/27095513/Gun-Control-Laws-400x400-1.jpg
400
400
Andrew Rhoades
https://media.thenationaldigest.com/wp-content/uploads/2019/12/23173823/The-National-Digest-785x60-1.png
Andrew Rhoades
2022-05-26 10:00:23
2022-05-27 09:56:05
Following Uvalde Shooting That Left 19 Children Dead, Calls For Stricter Gun Laws Intensify