In an attempt to make good on the promises of federal student debt relief, the Biden Administration — announced by the Department of Education on Tuesday — has made changes to the Public Service Loan Forgiveness Program (PSLF) that would see 40,000 borrowers become eligible to have their debt immediately discharged.
7,000 borrowers with older loans will also see forgiveness under income-driven repayment (IDR) plans. On top of that, 3.6 million more will move closer towards forgiveness by receiving at least three years of additional credit.
The department, which cited that this move addresses "historic failures" in regards to IDR plans, also aims to take more care of accurately tracking monthly payments for borrowers on IDR, which are typically smaller amounts.
"Student loans were never meant to be a life sentence, but it's certainly felt that way for borrowers locked out of debt relief they're eligible for," U.S. Secretary of Education Miguel Cardona said in a statement. "These actions once again demonstrate the Biden-Harris administration's commitment to delivering meaningful debt relief and ensuring federal student loan programs are administered fairly and effectively."
The Biden administration had previously extended the payment pause on student loans  — which was set to end on May 1 — through the end of August. Interest on loans has been paused since the start of the COVID-19 pandemic back in March of 2020.
Since President Joe Biden took office in January 2021, around 725,000 of the 43 million federal student debt borrowers have seen their debt discharged, which totals to over $17 billion in relief. Still, total outstanding student loan debt remains at $1.7 trillion.
IDR plans have had a troubled past. An NPR investigation revealed that the plans — which promise loan forgiveness after 20 to 25 years and manageable monthly payments as low as $0 — had been "badly mismanaged" by the department and loan servicers.
Department documents dating back to 2016 acquired by NPR showed that despite 4.4 million borrowers having repaid for over 20 years, only 32 had their loans canceled under IDR. Meanwhile, some servicers weren't tracking payments, and didn't know when borrowers qualified for cancellation unless they were asked by the borrowers to do an intensive records review.
The department, along with Federal Student Aid (FSA) noted it will address "forbearance steering" by conducting a one-time account adjustment in order to count certain long-term forbearances, which the department considers to be more than 12 consecutive months or 36 cumulative months. Borrowers will then be given credits based on their length of forbearance.
Throughout his election campaign, Biden promised to forgive each borrower $10,000 in loans, which would end up totaling to about $400 billion. However, that claim has yet to flourish, as Biden stated he didn't have the executive authority to cancel up to $50,000 debt per borrower. White House press secretary Jen Psaki later said the President would be "happy to sign" legislation canceling student debt if Congress passes it.
Along with pausing student debt (and expanding the coverage of the pause) Biden has worked to give relief by targeting smaller groups. One such case includes those who were defrauded by their school, which ended up totaling $2 billion in loan cancellation.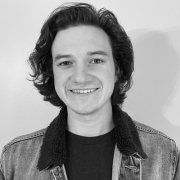 Andrew Rhoades is a Contributing Reporter at The National Digest based in New York. A Saint Joseph's University graduate, Rhoades' reporting includes sports, U.S., and entertainment. You can reach him at andrew.rhoades@thenationaldigest.com.
https://media.thenationaldigest.com/wp-content/uploads/2020/01/29160200/Young-College-Student-400x400-1.jpg
400
400
Andrew Rhoades
https://media.thenationaldigest.com/wp-content/uploads/2019/12/23173823/The-National-Digest-785x60-1.png
Andrew Rhoades
2022-04-21 09:40:51
2022-04-21 09:53:07
Biden Administration To Erase Student Debt For 40,000 Borrowers