Tyler Perry has opened his own studio this past week in Atlanta, Georgia, residents and African Americans in the industry alike are now referring to the famous Georgia city as "Black Hollywood". The plot of land is 330 acres and this weekend it brought together every major African American star for its grand opening gala event. Oprah Winfrey, Beyoncé, her husband Jay-Z, Cicely Tyson, Sidney Poitier, director Ava DuVernay, and so many others joined together to support Perry's major accomplishment and rejoiced to finally have a space where African American Hollywood stars, established and up and coming, will be able to thrive and be given more opportunities than ever. The studio cost $250 million, contains 12 large studio spaces named after esteemed black performers, and was built on a site that originally was a Confederate Army base, according to CNN. 
"I could feel our ancestors' presence. Surrounded by my heroes, I watched Denzel, Queen Oprah, Spike, Whoopi, Sir (Sidney) Poitier, Will, Halle, Dame Cicely (Tyson) and our angels John Singleton and Diahann Carroll honored. The Armand de Brignac crashed against each soundstage as fireworks lit up the sky. Generations of blood, sweat and tears, success, excellence and brilliance. It makes me so proud, so full, I could not stop crying. Thank you my Virgo brother for so much love and passion put into every detail. My prayer today is that you will take it all in. You inspire me to dream even bigger" said Beyonce Knowles-Carter in an Instagram tribute to Perry.
Dozens of other prominent African American cultural figures also praised Perry online, emphasizing that he is the epitome of the American Dream for any minority that has felt like they'll never be able to grasp the same opportunities in the mainstream. Perry is famously known for being self-made and pulling himself out from being a homeless playwright nearly two decades ago. In 2006 he became the first African American to open his own studio, which was also in Atlanta, but not nearly as expansive as this one. Since the opening of that studio he's made countless movies which have grossed around $900 million. 
Perry originally purchased part of the army base property back in 2015 and finalized the purchase later that year. He's nowhere near done though, and plans on keeping up the expansion of the studio to offer as much work and opportunity as possible. The Atlanta Journal-Constitution did an interview with Perry about his monumental accomplishment, to which he compared to having a child, and his future plans for the studio's development. 
"Perry said he plans to open his studio for tours for school children by next summer. He's also planning an up to 3,000-seat theater for concerts and other events. Frustrated by a lack of development outside his complex, Perry said he also plans restaurants and retail on the grounds of his studios, which he said he wants to become a weekend destination for tourists and the community," according to the AJC. 
He also wants to create community centers, specifically for victims of human trafficking to find a safe haven. The expansions he predicts will be done within the next three years. With all he's invested, Perry intends on maintaining full power and control over the space, but has designated multiple studio spaces to lease out to other filmmakers as a part of his greater goal of expanding the market for new African American creators and talents.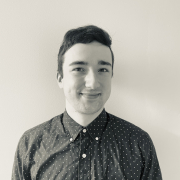 Eric Mastrota is a Contributing Editor at The National Digest based in New York. A graduate of SUNY New Paltz, he reports on world news, culture, and lifestyle. You can reach him at eric.mastrota@thenationaldigest.com.
https://media.thenationaldigest.com/wp-content/uploads/2019/10/07112036/Atlanta-400x400-1.jpg
400
400
Eric Mastrota
https://media.thenationaldigest.com/wp-content/uploads/2019/12/23173823/The-National-Digest-785x60-1.png
Eric Mastrota
2019-10-08 14:21:46
2021-09-14 11:15:57
Tyler Perry Opens Groundbreaking 330 Acre Studio In Atlanta