Juneteenth is a nationally celebrated holiday among black Americans meant to honor the end of slavery in the United States. The holiday takes place on June 19th, this Friday, and while it's not recognized by the federal government as a national holiday, it's definitely celebrated as one. This Juneteenth is gearing up to be one of the most important in history, as America is currently enduring a national reckoning on race that was prompted by the deaths of George Floyd, Breonna Taylor, Ahmaud Arbery, and hundreds of other black Americans who were killed by the police. 
Millions of individuals all over the world have been protesting for 'Black Lives Matter' and nationwide police abolition. There's also been an emphasis on defunding the police to redistribute the billions of dollars they receive every year into things this country actually needs, such as medical gear for the Covid-19 pandemic were still enduring. 
So what exactly is the history behind Juneteenth? On June 19th, 1865, General Gordon Granger and his fleet of Union soldiers arrived in Galveston, Texas, where they announced to citizens that all enslaved black people were to be freed and the Civil War had ended. This occurred about two years after President Lincoln's Emancipation Proclamation. When Lincoln initially delivered the Proclamation, there weren't enough Union troops in Texas, and the South in general, to enforce it. Once Confederate General Robert E. Lee surrendered, Union forces became strong enough to begin enforcing the Proclamation. 
When General Gordon Granger arrived in Texas, he was quoted stating that "the people of Texas are informed that, in accordance with a proclamation from the Executive of the United States, all slaves are free."
The holiday gets its name from combining the month of June and the nineteenth, but is also referred to as Emancipation day, Juneteenth Independence Day, and Black Independence Day. Celebrations for Juneteenth are held in all 50 states, more or less, but especially in the South. Normally individuals celebrate by hosting picnics, rodeos, religious ceremonies, educational workshops on black history, and historical services geared towards children, according to the holidays official website. 
As previously mentioned, nearly all states in America recognize Juneteenth as a holiday, but it's still not recognized nationally by the government. However, this year big business names such as Nike, Twitter, and even the NFL have recognized Juneteenth as a company holiday. Cliff Robinson is the founder of Juneteenth's official website, and he recently claimed that he's never seen the site get more traffic then it has this year. 
"There's been far more attention on [my] website this year, and more companies have reached out to asking for speakers to provide virtual educational seminars on the significance of the holiday. The holiday this year may hold more significance for a lot of people because of the social unrest and racial upheaval that's taking place. But [the fact] that many Americans were not aware of the holiday until recently is part of the problem," Robinson said. 
Robinson believes that the momentum behind the movement could give Juneteenth the backing it needs to be nationally recognized. Beyond just Juneteenth, individuals with privilege are truly beginning to understand and listen to black voices and the ways the system has failed them, so this Friday should truly be a celebration. 
If you're planning on attending a Juneteenth celebration this weekend, make sure you're still abiding by social distancing/health and safety procedures. It's necessary and good to celebrate, but we're still very much enduring a pandemic, so wear a mask and stand 6 feet apart!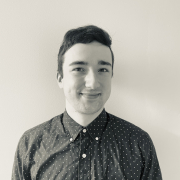 Eric Mastrota is a Contributing Editor at The National Digest based in New York. A graduate of SUNY New Paltz, he reports on world news, culture, and lifestyle. You can reach him at eric.mastrota@thenationaldigest.com.
https://media.thenationaldigest.com/wp-content/uploads/2020/06/11170836/Black-Lives-Matter-Paper-400x400-1.jpg
400
400
Eric Mastrota
https://media.thenationaldigest.com/wp-content/uploads/2019/12/23173823/The-National-Digest-785x60-1.png
Eric Mastrota
2020-06-17 16:53:41
2020-06-23 16:27:41
Juneteenth: The History Behind Black Independence Day