Former Minnesota police officer Kimberly Potter has been released from prison after serving 16 months of a two-year sentence for fatally shooting Daunte Wright. Potter shot Wright after mistaking her gun for a taser during a traffic stop in Brooklyn. 
Kimberly Potter, a former Minnesota police officer, has been released from prison after serving 16 months of a two-year sentence for the fatal shooting of Daunte Wright, an unarmed Black man, during a traffic stop in which Potter mistook her gun for a taser. Potter was released from the Minnesota Correctional Facility at 4 a.m. this Monday, according to CNN, citing that the early morning release was due to safety concerns. The department was also worried about the potential for violent protests outside the facility. 
Potter was convicted of two counts of manslaughter after the 2021 incident in which Wright, who was unarmed, was initially pulled over for having expired tags and hanging an air freshener in his car before he was fatally shot. 
The corrections department also stated that Potter will be on supervised release for the remainder of her sentence; the supervised release will expire in December. Katie Wright, Daunte's mother, told CNN that she was "dreading" Potter's release, and has been struggling to find peace and health after the death of her son. She stated the stress of the trial and conviction led to her suffering a stroke. 
"Some say I should forgive to be at peace but how can I? I am so angry. She is going to be able to watch her kids have kids and be able to touch them. I am always scared I am going to forget my son's voice. It gave us some sense of peace knowing she would not be able to hold her sons. She has two. I can't hold my son."
Potter is allegedly planning on leaving Minnesota to live in Wisconsin. Katie Wright said that the fact that Potter will not be able to serve as a police officer again has given her some sense of peace during this time of grief. 
"She will never be able to hurt anybody as a police officer again. That is the only sense of peace we get as a family," Katie Wright said. 
The city of Brooklyn Center agreed to pay a $3.25 settlement to the Wright family in June 2022. The family has yet to see the payment due to unrelated legal disputes, however, they are likely to receive the payment within the next 90 days. 
The settlement also stated that Brooklyn Center Police officers must undergo implicit bias training, which hasn't happened yet, but is allegedly "in the works." 
The Brooklyn Center City Council also approved "The Daunte Wright and Kobe Dimock-Heisler Community Safety and Violence Prevention Resolution. The city will create an unarmed department to handle all incidents where a city resident is primarily experiencing a medical, mental health, disability-related, or other behavioral or social need."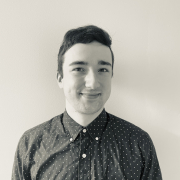 Eric Mastrota is a Contributing Editor at The National Digest based in New York. A graduate of SUNY New Paltz, he reports on world news, culture, and lifestyle. You can reach him at eric.mastrota@thenationaldigest.com.
https://media.thenationaldigest.com/wp-content/uploads/2023/04/24143103/released-400x400-1.gif
400
400
Eric Mastrota
https://media.thenationaldigest.com/wp-content/uploads/2019/12/23173823/The-National-Digest-785x60-1.png
Eric Mastrota
2023-04-24 12:44:09
2023-04-24 14:31:36
Kim Potter, Former Minnesota Police Officer, Released From Prison After Serving 16 Months For Killing Daunte Wright