President Donald Trump is planning on restarting his campaign rallies for the November 2020 election, however, he's already received some major backlash given the context of the entire announcement. Trump's campaign trail was put to an obvious halt amid the Covid-19 pandemic, which is still very much a public health issue that has infected nearly 2 million Americans and killed more than 112,000 people in the US alone. 
The New York Times reported this week that Trump's first "rebooted rally" will be taking place on June 19th in Tulsa, Oklahoma. Right away, individuals on social media pointed out that Trump scheduled this rally on Juneteenth; a national holiday meant to celebrate the end of slavery, it's also referred to as Independence Day for Black Americans. Beyond that, the fact that the rally is taking place in Tulsa, Oklahoma – the same spot that the Tulsa Race Massacre of 1921 that killed over 300 black Americans took place – has many individuals angry with the president's tone deafness given the current protests against police brutality in light of George Floyd's murder. 
The Tulsa Race Massacre occurred almost 100 years ago in Oklahoma in a place referred to at the time as "Black Wall Street." This area of Tulsa was technically known as the Greenwood District, and was known for its large population of successful black Americans (there were over 300 black-owned businesses in the district). Unfortunately, successful black individuals caused racial tensions to heighten among white individuals living in Tulsa, as they were threatened by that success. 
One day, a 17-year-old white girl named Sarah Page claimed that a 19-year-old black man, Dick Rowland, assaulted her, igniting massive mobs of armed white men to storm Black Wall Street. Rowland was arrested and held in court, where even larger white mobs waited outside for him to be released so that they could lynch him. The next part of the story varies based on who you ask, but basically, a group of black veterans came to the courthouse to try to deescalate the situation, eventually a gun shot was heard and complete chaos broke out, leaving two white men dead, and over 300 black individuals dead and many unaccounted for; even to this day. The newspaper headlines the next day, however, only reported on the white deaths. More than 1,200 houses were destroyed, and now an interstate is paved over the spot where Black Wall Street used to thrive. 
Many individuals weren't even aware of this massacre until these protests began, as they don't teach about it in American schools. It's ignited an even larger conversation about the type of history that's taught in our education system, and the many stories/historical events involving black individuals, and POC in general, that have been completely erased from all textbooks. The president's announcement that this will be where he hosts his first reboot rally has ignited that same frustration induced by lack his of acknowledgment in the protests as well. 
In a statement from Trump's campaign adviser Katrina Pierson, she defended the decision to host the rally in Tulsa on Juneteenth, stating that: "As part of the party of Lincoln, Republicans are proud of the history of Juneteenth, which is the anniversary of the last reading of the Emancipation Proclamation. Joe Biden spent last Juneteenth raising money at a private fundraiser and defending comments he made celebrating his work with segregationist senators," Pierson wrote.
Beyond the racial insensitivity that many are calling out Trump for in relation to this Juneteenth rally, many are also calling him out for restarting political rallies while we're still in the middle of a worldwide health pandemic. This move was likely due to the fact that Trump is already behind Biden in the polls and the fact that Trump has done historically very well among his Oklahoma voters. 
The Centers for Disease Control is still emphasizing that all Americans should avoid mass gatherings at all cost. Oklahoma is one of the 19 states that has recently reported a spike in new Covid-19 cases amid many states reopening weeks ago. Within the past week alone Oklahoma has reported 7,480 new cases and 355 deaths. 
What's most important is that everyone continues to take this pandemic as seriously as they were in March. Continue to social distance, where a mask in public settings, wash your hands consistently, and stay home unless absolutely necessary.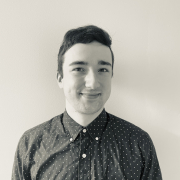 Eric Mastrota is a Contributing Editor at The National Digest based in New York. A graduate of SUNY New Paltz, he reports on world news, culture, and lifestyle. You can reach him at eric.mastrota@thenationaldigest.com.
https://media.thenationaldigest.com/wp-content/uploads/2020/06/11170836/Black-Lives-Matter-Paper-400x400-1.jpg
400
400
Eric Mastrota
https://media.thenationaldigest.com/wp-content/uploads/2019/12/23173823/The-National-Digest-785x60-1.png
Eric Mastrota
2020-06-11 16:45:17
2020-06-25 11:18:14
Trump Faces Backlash For Scheduling Rally On Juneteenth In Tulsa, Oklahoma