If you've been keeping up with the Marvel Cinematic Universe from the beginning, then you know we're about to get one of the most highly anticipated movies to come from the studio since its launch in 2009. Scarlett Johansson will be starring in the long awaited standalone Black Widow movie, where fans will finally get the superhero's backstory they've been longing for. Although fans have complained in the past that this film is overdue, Johansson believes that it's timing couldn't be more perfect based on where the Universe lies after Avengers: Endgame. 
WARNING: Article contains spoilers on past MCU films. 
Johansson made her Marvel debut in Iron Man 2 back in 2010. At the time, her character was revealed to be Natasha Romanoff, a Black Widow super spy who was trained by Russian operatives. She reappears in the cinematic Universe with The Avengers, and continues to make appearances as a recurring figure in all the Avengers movies, as well as Captain America The Winter Soldier and Captain America: Civil War. 
In her most recent appearance in Avengers: Endgame, we see the end of Romanoff's character's story as she sacrifices herself in order to retrieve the Infinity Stone and save all of humanity. However, years before her seemingly inevitable death – inevitable in the sense that fans knew going into the final Avengers installment that not all of their favorite superheroes would make it out of the universe's biggest war alive – fans were still begging Marvel to give them a standalone Black Widow film. There's been multiple references to Romanoff's past with fellow Avenger and long time friend Hawkeye, who can forget the iconic "just like Budapest all over again" line from the first Avengers installment. Now, we finally are getting some answers and, according to Johansson, it's happening at the perfect time. 
"For anyone who said to me, 'Oh, this [Black Widow film] should've happened five or 10 years ago,' I'm like, it would not have been as substantial. We just would not have been able to do it. This film is happening now as a result of what's going on in the zeitgeist, and I think it's pretty cool," Johansson told Entertainment Weekly.
Marvel made the announcement for the film at 2019's San Diego Comic Con, where Marvel executives said Black Widow will take place prior to the characters death and kick off "Phase 4" of the Marvel Cinematic Universe. For those who aren't aware, the timeline of the MCU is divided into phases, and over the past decade we've seen films that have entered into three phases of the Universe. 
Johansson went on to explain that the goal of the Black Widow film is to show a totally different side of Natasha Romanoff and highlight the aspects of her that make her a truly integral member of the MCU. More often than not, it was easy to overlook Romanoff within the past movies, as her character was often overshadowed by the flashy superpowers and advanced technology her male counterparts were constantly showing off. Now, it's time to show what makes Natasha special. 
"[The movie] will highlight much of what makes Natasha special, emphasizing her vulnerability and her emotional intelligence. I hope that this film continues pushing that boundary, so that we can actually have more female superheroes who are inherently female, and aren't just Batman in heels or whatever," Johansson said.
Black Widow will be released on May 1, 2020; ten years after Natasha's original MCU debut.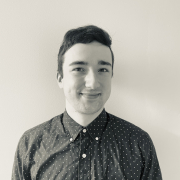 Eric Mastrota is a Contributing Editor at The National Digest based in New York. A graduate of SUNY New Paltz, he reports on world news, culture, and lifestyle. You can reach him at eric.mastrota@thenationaldigest.com.
https://media.thenationaldigest.com/wp-content/uploads/2020/01/03152153/Movie-Clapper-400x400-1.jpg
400
400
Eric Mastrota
https://media.thenationaldigest.com/wp-content/uploads/2019/12/23173823/The-National-Digest-785x60-1.png
Eric Mastrota
2020-03-11 16:05:10
2020-04-09 15:49:56
"Black Widow" Film Kicks Off Next Phase of The Marvel Cinematic Universe