Amid the multiple Black Lives Matter protests currently occurring in all 50 states, many celebrities have begun using their platforms to speak out against police brutality, racism, and justice for black people in this country who have been abused by the system for the color of their skin. Multiple celebrities are publicly donating and sharing links with their followers as a means of spreading awareness, while others are telling their followers what not to do if they really want to contribute towards the Black Lives Matter movement. 
Most recently, musicians specifically led a call for constructive responses to George Floyd's death after speaking up against a movement that flooded Instagram feeds with black squares and no real useful information. The social media "event" was titled by the hashtag #BlackoutTuesday, which would be posted under a photo of a black screen. The blank images took over feeds and individuals quickly realized how counterproductive the movement actually was. 
Originally, the movement was started by Jamila Thomas, a senior director of marketing at Atlantic Records, and Brianna Agyemand, a former Atlantic executive, "in observance of the long-standing racism and inequality that exists from the boardroom to the boulevard" under the hashtag #TheShowMustBePaused. 
However, individuals quickly misconstrued the original meaning and began posting the black screens with other hashtags having to do with the movement; such as #BLM, #BlackLivesMatter, etc. This caused all of those hashtag pages to be filled with useless black screens when previously it was filled with useful information and resources to help those fighting for racial equality right now. 
Artists like Lizzo, Lil Nas X, and Kehlani were quick to call out how unproductive and useless it was to post black screens, essentially "silencing" the entire movement for a day. 
"I just really think this is the time to push as hard as ever, I don't think the movement has ever been this powerful. We don't need to slow it down by posting nothing. We need to spread info and be as loud as ever. What if we posted donation and petitions links on Instagram all at the same time instead of pitch-black images," Nas X tweeted. 

"Please don't use the hashtag #BlackLivesMatter because it is flooding the hashtag search," Lizzo, who's from Minneapolis herself, said in an Instagram video.

"While I do appreciate the idea … don't y'all think getting off our form of communicating with each other, sharing info, seeing news … for a whole day … in the middle of a war on us … is kinda dangerous? By all means don't spend. But we need each other on HERE. Anything could go down wit no ability to warn each other/help each other," California singer Kehlani tweeted. 
Kehlani also continued to bring up the original meaning behind the movement and how the hashtag is really meant to be #TheShowMustBePaused. Thomas and Agyemang then responded by discussing how the music industry itself is a multi-billion dollar industry that has consistently "profited from black art. The mission is to hold the industry at large, including major corporations and their partners who benefit from the efforts, struggles, and successes of black people, accountable." 
Other musicians joined the movement through donation and, including R&B/Hip-Hop star The Weeknd, who recently donated half a million dollars to various organizations fighting for racial equality. Celebrities with a large platform have been called on by their fans, but also their fellow musicians, actors, directors, etc. If you have a voice, now's the time to use it. 
If you want to know more about the Black Lives Matter movement and how you can directly help from home, click here for access to dozens of petitions, donation pages, and fundraising efforts specifically for those fighting for racial equality right now.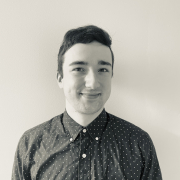 Eric Mastrota is a Contributing Editor at The National Digest based in New York. A graduate of SUNY New Paltz, he reports on world news, culture, and lifestyle. You can reach him at eric.mastrota@thenationaldigest.com.
https://media.thenationaldigest.com/wp-content/uploads/2020/06/03171223/Racial-Equality-400x400-1.jpg
400
400
Eric Mastrota
https://media.thenationaldigest.com/wp-content/uploads/2019/12/23173823/The-National-Digest-785x60-1.png
Eric Mastrota
2020-06-03 15:32:44
2020-06-03 17:12:42
Celebrities Use Blackout Tuesday To Protest Racial Inequality In Entertainment Industry