The Blackstone Group is a private equity firm that is known as the world's largest landlord. Ancestry.com is also the world's largest genealogy website with over 6 billion records of family history in the United States alone! The website has DNA tested over 18 million individuals to help provide DNA lineage to patrons. Now, in a new $4.7 billion deal, the two major corporations are joining forces. 
Ancestry operates in 34 countries around the world and is accessible from most places on the planet. The website was originally founded back in 1996 and receives an annual revenue of about $1 billion a year. The DNA testing aspect of Ancestry is relatively new, and allows users to send their DNA to drug companies so they can trace the family line. 
This aspect has raised a lot of red flags for people, as many want to know what happens to their DNA information after those results are found. The skepticism has gone so far that even the Pentagon has warned US military personnel against using any sort of DNA testing service, placing a hefty emphasis on Ancestry specifically. 
The recent purchasing of the website by Blackstone is also raising a lot of concerns, as many are wondering what a private equity company wants with a DNA genealogy website. The biggest concern that isn't exactly baseless in its claim is that Blackstone will use this information as a means of discriminating against tenants based on race or socioeconomic status. 
"We are very excited to partner with Ancestry and its management team. We believe Ancestry has a significant runway for further growth as people of all ages and backgrounds become increasingly interested in learning more about their family histories and themselves."
US federal housing laws obviously prohibits landlords from discriminating against tenants based on things like race, religion, national origin, etc., however, thanks to how advanced technology and social media is today, many real estate companies are able to get away with this discrimination in a more private matter by doing their own research on the people who are renting their spaces. Blackstone, however, recently made a statement on their Ancestry deal, claiming that they're mainly interested in "digital consumer businesses and investing more money into data development." 
Basically, Blackstone is more interested in growing digital businesses, as those are the ones that survive the most especially in unexpected circumstances like a global pandemic. The company has responded as well to multiple media outlet posts that are claiming the company is being unclear as to who will have access to individual DNA, as well as how it will impact the many real estate landlords that work for Blackstone. Matt Anderson is a managing director at Blackstone who recently released a statement to the media on this matter. 
"We are deeply committed to following all fair housing laws and do not tolerate discrimination of any kind. Furthermore, Blackstone itself will not have access to this data and we will never—repeat never—share it between these two businesses."
Blackstone, however, has a deep history of discrimination cases and claims filed against them among tenants and landlords. In some of these cases rents rose up to 50% after Blackstone purchased certain housing developments, causing many individuals of a lower socioeconomic status to move out and face homelessness while wealthier clientele could move in and take over.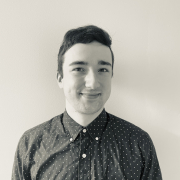 Eric Mastrota is a Contributing Editor at The National Digest based in New York. A graduate of SUNY New Paltz, he reports on world news, culture, and lifestyle. You can reach him at eric.mastrota@thenationaldigest.com.
https://media.thenationaldigest.com/wp-content/uploads/2020/08/07104657/Ancestry-400x400-1.jpg
400
400
Eric Mastrota
https://media.thenationaldigest.com/wp-content/uploads/2019/12/23173823/The-National-Digest-785x60-1.png
Eric Mastrota
2020-08-06 15:54:33
2020-08-07 10:47:09
The Blackstone Group Just Bought Ancestry.com For $4.7 Billion