Legendary actress, singer, and performer Mary J. Blige is getting her very own, and long overdue, documentary. With two Oscars and nine Grammy awards, Blige has obviously earned her keep as one of the most iconic performers in the industry. So much so that she's finally getting her own film to tell her devoted fans all about where she came from, and how she got to be where she is today. It was almost 28 years ago that Blige made her musical debut with her album What's the 411? which was a massive hit. Two years after her debut she released her sophomore album My Life and now, nearly 25 years later, she's getting the chance to really tell her audience about her life. 
Blige is from the Bronx, and according to Deadline Magazine, her documentary will be centered around her time growing up in New York and how she managed her struggles with heartbreak, abuse, addiction, and poverty. Simultaneously, the documentary will follow the singer as she embarks on a special concert tour for her sophomore album, My Life, as it approaches its 25th anniversary. This will be Blige's first time performing the entire album, which has appropriately been listed on both Time's and the Rolling Stones' lists for top albums of all time. 
"I have long admired Mary as an artist, an icon, and a strong, fearless woman. The story of her life has inspired us enormously and we are thrilled to be making this project with her and her team, Ashaunna and Nicole.  Mary's album My Life is both iconic and tremendously impactful, we hope that by bringing it to screens we can continue to inspire audiences around the world as her music has done for decades," said Tara Long of eOne to Deadline. 
Tara Long will be one of the documentary's executive producers, and Blige will be filling the same executive role. Alongside them will be Creature Films' Mark Ford and Kevin Lopez, as well as Sean Combs, Ashaunna Ayars and Nicole Jackson, all of whom work for Blige's Blue Butterfly production company. In addition to Blige hiring Long from eOne productions to assist with creating the film, she's also bringing in producers from Amazon studios. 
"We all know Mary J. Blige as the two-time Oscar nominee, Grammy Award winning, multi-hyphenate who has sold over 80 million records. But through this documentary, audiences will see a raw and honest side of Mary J. Blige opening up about her personal journey of redemption and healing. We are thrilled to share with our worldwide Prime Video customers this exclusive, never-before-seen, an inside look into the global legend, Mary J. Blige," said Matt Newman, Co-Head of Movies at Amazon Studios.
Blige is a well-decorated individual. Besides her Grammys, she's also won four American Music Awards. According to Deadline, she also was the first person ever to be Oscar nominated in both the "best supporting actress" and "best original song" categories simultaneously. She's also won 12 Billboard Awards, who also ranked Blige as the most successful R&B/Hip-Hop artist within the past 25 years. Billboard came to this conclusion based on the fact that Blige has over 4 million different listeners on Spotify every month. 
With all of these awards and accolades, it makes sense that Blige is finally getting a film to tell the world about her super-stardom. However, it makes even more sense that the documentary will focus a lot more on Blige's personal life and upbringing. Knowing how an artist grew up, learning about their struggles and potentially resonating with that is what audiences look for in their heroes. Blige has truly overcome so much throughout her personal life and career, and she still came out on top as one of the most successful R&B artists in music history. It's high time the entertainment world honors her and shares her story with all of us who admire her so much. Blige is finally giving her fans My Life in the most literal sense of the phrase.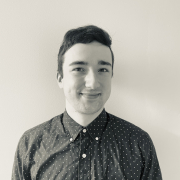 Eric Mastrota is a Contributing Editor at The National Digest based in New York. A graduate of SUNY New Paltz, he reports on world news, culture, and lifestyle. You can reach him at eric.mastrota@thenationaldigest.com.
https://media.thenationaldigest.com/wp-content/uploads/2019/12/02120606/Silhouette-of-Singer-400x400-1.jpg
400
400
Eric Mastrota
https://media.thenationaldigest.com/wp-content/uploads/2019/12/23173823/The-National-Digest-785x60-1.png
Eric Mastrota
2019-12-04 16:02:16
2020-04-09 15:52:27
Mary J. Blige Is Getting Her Own Documentary