Passing the time is beginning to get tougher and tougher as this quarantine/pandemic continues to linger in our world. Getting creative with your family is no easy feat after spending more than two months under the same roof together, however, when in doubt it's never a bad idea to return to your roots. 
For example, what ever happened to sitting down together and playing a good old fashioned board game? Board games are easy, fun, and most importantly, distracting! Most of them can also be ordered online as well, so what should you and your family play first? Here's a list of some of the most popular and classic board games out there today:
Monopoly: One of the most classic family board games that's been on the market for decades, Monopoly has been known to cause some extremely friendly-competition in the household. There's also a ton of specialized versions of the game that any kid would love, such as Disney themed Monopoly. Monopoly typically sells for about $20 as well. 
The Game Of Life: This game is just as much of a classic as Monopoly. If you've been missing travelling during this pandemic, the Game of Life released a special version of the classic board game with TripAdvisor that allows all players to "go through life" while visiting some of the most unique vacation spots in the world along the way. The Game Of Life also typically retails for $20.
Pictionary: This classic board game allows you to release your inner artist as you draw pictures quickly while your teammates guess what it is! Pictionary is currently available at Target for $14, but this game can also be played easily by simply looking up different ideas to draw.
Mouse Trap: In this game players work to build an intricate "mouse trap" design to try to catch each player's mouse while they go around the board collecting cheese. The game itself is 3D so it's especially great for young kids who love to embrace their creative and tactile side. The game is currently on sale for $20. 
Where In the World is Carmen Sandiego?: This game is based off the beloved TV series and computer game of the same name, and prompts players to embark on an international secret mission to find a missing Carmen Sandiego and recover all the precious treasures she's stolen. The game retails for $10.
Cards Against Humanity: If you're quarantined with your friends or other adults, you may want a game that's made with your demographic in mind. Cards Against Humanity is an adult version of Apples To Apples that you'll truly need to experience for yourself to understand all the hype. The game retails for $25 and you can also buy a ton of expansion card packs for endless playing options. 
7 Wonders: This game is for individuals who are 10 and up, so while kids can still play it, the directions are a little more complex than other classic board games like Candyland. In this strategy game, players become the leaders of seven great cities which will eventually be built into the seven wonders of the ancient world. This game is on the more expensive side due to its extensive and strategic nature, retailing for $45.
Scrabble: Many individuals are hesitant to play this game because of its more "academic" nature, however, this game is perfect for passing extended periods of time and using your brain muscles, which a lot of us aren't really doing right now; I'm looking at all of you who are on their fifth reality TV binge of the pandemic already, myself included. The classic word-game is currently on the market for $28.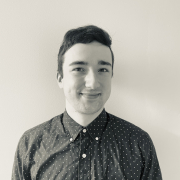 Eric Mastrota is a Contributing Editor at The National Digest based in New York. A graduate of SUNY New Paltz, he reports on world news, culture, and lifestyle. You can reach him at eric.mastrota@thenationaldigest.com.
https://media.thenationaldigest.com/wp-content/uploads/2020/05/08153559/Monopoly-400x400-1.jpg
400
400
Eric Mastrota
https://media.thenationaldigest.com/wp-content/uploads/2019/12/23173823/The-National-Digest-785x60-1.png
Eric Mastrota
2020-05-08 15:02:09
2020-05-08 15:36:13
Fun Board Games To Keep Your Family Entertained In Quarantine