The NBA's board of governors will have a meeting this Thursday in which they will vote to possibly approve a plan that would restart the basketball season with 22 teams stationed in Orlando, Florida. While no formal plan has been proposed, and it's unlikely that one will even pass given the current state of the country in regards to Covid-19, some title favorites are internally figuring out ways to make a season in Florida work; considering they'd be giving up the "home-court advantage" every game. 
All major sports leagues (and non-sports related industries as well) in America have learned throughout this pandemic that creativity and innovation are key in changing the way we run our lives and careers. However, for the NBA specifically, there is still a great chance that the playoffs will get cancelled, which would mean for the first time in the NBA's 74-year history a champion team will not be crowned. 
Some teams are trying to strategize ways of advancing their teams edge if they'll be forced to play in just one stadium. 
"Executives from the teams that would host a first-round series in the playoffs told ESPN that they had internal discussions within their own front offices about reviving their home-court advantage in some fashion, and that some have already shared ideas with other teams in the same situation, with the hopes of having an ally when making an appeal to the league," (ESPN).
Sources also told ESPN about what some of these options for "reviving their home-court advantage" would be, including giving the team with the higher-seed first possession during the second, third, and fourth quarters of the game. The higher-seeded team can also receive an extra coach's challenge, and transport their actual hardwood home courts from their arenas to Orlando. 
The NBA competition committee is made up of team owners, general managers, players, and coaches. The committee held a meeting this week and none of the above options were discussed, in fact, they didn't even discuss the possibility of restarting the season. The purpose of this committee, however, is to act as the middleman between the players and the board of governors. They discuss new ideas and changes the league could make, compile a professional presentation and then present to the board; like any office job. 
"[I'm] more concerned about play resuming than getting a playoff benefit. I've been just so hoping that we actually play the games, I don't care if they even give us the home-court advantage. I'm like, just be sure we play. We've got to get to Orlando. We've got to have a chance to play for a championship in the playoffs. I don't care what they do. We have such a hungry team and mindset, that yeah, sure, great, give us an extra timeout, give us an extra possession. Whatever the ideas are, I'm all for it," Milwaukee Bucks coach Mike Budenholzer said.
So far, many executives and board members have emphasized the importance of health and safety during this pandemic, hence why the specifics of restarting the season haven't fully been discussed yet. Like every other industry in this country, only time will tell how this virus will continue to impact the way in which they run. However, NBA fans can expect a little more clarity on the future of the playoff season by the end of this week.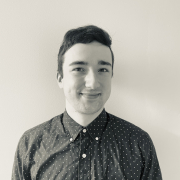 Eric Mastrota is a Contributing Editor at The National Digest based in New York. A graduate of SUNY New Paltz, he reports on world news, culture, and lifestyle. You can reach him at eric.mastrota@thenationaldigest.com.
https://media.thenationaldigest.com/wp-content/uploads/2020/01/22150750/Basketball-400x400-1.jpg
400
400
Eric Mastrota
https://media.thenationaldigest.com/wp-content/uploads/2019/12/23173823/The-National-Digest-785x60-1.png
Eric Mastrota
2020-06-03 16:53:22
2020-06-03 17:02:25
NBA Board Of Governors To Discuss Future Of 2020 Playoff Season