Bob Baffert is the trainer currently suspended from entering any horses at the Churchill Downs racetrack, additionally, the track is debating invalidating his horse, Medina Spirit's, win at this year's Kentucky Derby if the horse's failed post race drug test is upheld. 
Baffert announced that his horse failed the drug test in a statement where he claimed he would be fighting the results "tooth and nail" to disprove their accuracy. 
The track said in a statement released this week that "failure to comply with the rules and medication protocols jeopardizes the safety of horses and jockeys, the sport's integrity and the Derby's reputation."
"Churchill Downs will not tolerate this. Given the seriousness of the alleged offense, Churchill Downs will immediately suspend Bob Baffert, the trainer of Medina Spirit, from entering any horses at Churchill Downs Racetrack."
The statement continued to read: "To be clear, if the findings are upheld, Medina Spirit's results in the Kentucky Derby will be invalidated and Mandaloun will be declared the winner." 
The only horse to ever be disqualified for medication use after winning the Derby is 1968's Dancer's Image. According to Baffert's lawyer Craig Robertson, Baffert was told by his barn that Medina Spirit was found with 21 picograms of the steroid betamethasone; which is double the legal threshold for racing horses in the Kentucky Derby. 
This marks one of the most recent and largest horse steroid-use scandals for one of the sports biggest trainers. Baffert claimed that this whole experience feels like the "biggest gut-punch in racing." 
Medina Spirit, however, is not the first horse to fail a drug test under Bafferts eye. In fact, this marks the fifth incident this year in which one of Baffert's horses failed a drug test. He claims no wrongdoing and is adamant that he has no idea how the horse could have tested positive when Medina Spirit has never been treated with betamethasone.
"I don't feel embarrassed, I feel like I was wronged. We're going to show them everything. One thing about it in California, everything is documented every day what the horse gets. This horse was never treated with that. He's a great horse, he doesn't deserve this. He ran a gallant race," said Baffert, adding that he was going to be "transparent" with the Kentucky Horse Racing Commission.
Baffert also continued on to discuss how horse racing in general should be doing a better job at preventing doping scandals in the first place.
"I'm not a conspiracy theorist, I know everybody is not out to get me, but there's definitely something wrong. Why is it happening? You know, there's problems in racing, but it's not Bob Baffert. I'm worried about our sport. Our sport, we've taken a lot of hits as a sport. These are pretty serious accusations here, but we're going to get to the bottom of it and find out. We know we didn't do it."
The New York Times published in November 2020 that during Bafferts 40 year career as a trainer his horses have failed a total of 29 drug tests.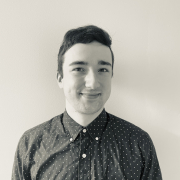 Eric Mastrota is a Contributing Editor at The National Digest based in New York. A graduate of SUNY New Paltz, he reports on world news, culture, and lifestyle. You can reach him at eric.mastrota@thenationaldigest.com.
https://media.thenationaldigest.com/wp-content/uploads/2019/10/07114245/Horse-400x400-1.jpg
400
400
Eric Mastrota
https://media.thenationaldigest.com/wp-content/uploads/2019/12/23173823/The-National-Digest-785x60-1.png
Eric Mastrota
2021-05-10 11:32:02
2021-05-10 12:52:40
Kentucky Derby Winner Medina Spirit Fails Drug Test, Trainer Suspended