This past Wednesday Bob Saget's family released a statement which described how authorities discovered that Saget passed away from head trauma. 
"They have concluded that he accidentally hit the back of his head on something, thought nothing of it, and went to sleep. No drugs or alcohol were involved." 
Saget was 65 and had been embarking on his comedy tour at the time of his untimely death. He was found unresponsive in his hotel room in Orlando, Florida after performing. The statement didn't detail what or how Saget may have hit his head. 
CNN's chief medical correspondent Sanjay Gupta said it sounded like a "possible bleed on top of the brain"which may have resulted in a subdural hematoma."
"There is a blood collection in this scenario that's on top of the brain pushing on the brain. The thing about the brain, unlike any other organ in the body, it's obviously encased in a hard skull so it has nowhere to go if it has this kind of pressure on it."
If pressure is placed on the brain and brainstem, it can result in a person losing consciousness and their ability to breath on their own. 
"It may have been a pretty significant blow to the head. Maybe a fall in the bathroom, or on the headboard of your bed, you don't think anything of it. Small veins can tear as a result of that blow and blood can start to leak," Gupta explained. 
Saget's passing reminded many fans of Natasha Richardson, the late actress who passed away after hitting her head during a skiing lesson after initially declining medical treatment after the fall. Mark Shaud, the younger brother of Duchess of Cornwall Camilla also passed away after falling and hitting his head on the sidewalk. 
Gupta explained how subdural hematomas are "far more common than people realize, they can develop over hours, or even weeks." 
Gupta explained how typically one will experience a headache, slurred speech, confusion, nausea, and vomiting when a subdural hematoma is occurring. It's vital that the individual seeks medical treatment as quickly as possible when a potential head injury has occured. 
"I don't want to suggest that everyone who hits their head needs to go get a [computed tomography also known as a CT or CAT)] scan. Most do not need that obviously. But if it's a significant blow, you're on blood thinners …and again those symptoms: worsening headaches, confusion, nausea, vomiting, slurring of speech, things like that are unusual. You should definitely go get that checked out," Gupta said.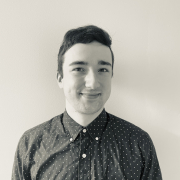 Eric Mastrota is a Contributing Editor at The National Digest based in New York. A graduate of SUNY New Paltz, he reports on world news, culture, and lifestyle. You can reach him at eric.mastrota@thenationaldigest.com.
https://media.thenationaldigest.com/wp-content/uploads/2022/02/15161233/Brain-X-ray-400x400-1.jpg
400
400
Eric Mastrota
https://media.thenationaldigest.com/wp-content/uploads/2019/12/23173823/The-National-Digest-785x60-1.png
Eric Mastrota
2022-02-15 10:00:50
2022-02-15 16:12:46
Bob Saget's Death A Tragic Reminder Of The Importance Of Seeking Medical Attention When It Comes To Head Injury