Bon Appétit has been one of the most popular food magazines and online channels for cooking for quite some time now. After a slew of allegations that people of color working for Bon Appétit were unfairly treated and paid, the company lost a lot of its viewership, and now HBO is making a whole series inspired by it. 
While HBO Max is not mentioning Bon Appétit by name in the show, it does have a former worker serving as a consultant writer, and the streaming service is describing the show's plot as "focusing on a cohort of young assistants of color who rise up to tear their cookie-cutter corporate culture apart." 
The series will be called Enjoy Your Meal, and Ryan Walker-Hartshorn is the former Bon Appétit employee who is working on the series as a consultant. The show claims it will "draw inspiration from the multiple media scandals of summer 2020 and today. 
Waler-Hartshorn was once the only Black employee at Bon Appétit, and served as an assistant to the former editor-and-chief Adam Rapoport. Her role in the Black Lives Matter Movement this summer is what led to a reckoning of Bon Appétit as a publication, in fact, a photo of Rapoport was released last summer in which the former editor was shown wearing black face. Waler-Hartshorn left the publication in August 2020. 
"I feel so blessed, humbled, honored, and freaking excited to be on this journey with these incredible women! Time to eat," she tweeted out this week. 
Amy Aniobi will be the writer for the series, she's also known for her role as writer and executive producer on the Emmy-award winning show Insecure, also available on HBO Max. 
According to reports, "the announcement comes after a four part investigative series into Bon Appétit's failings on diversity and inclusion by the podcast Reply All – The Test Kitchen – was cancelled, following allegations that some members of the podcast's production team had contributed to a hostile workplace environment that one former colleague described as a 'nearly identical toxic dynamic' to the story they were reporting on."
Within the first two episodes of The Test Kitchen, before it was cancelled, the hosts examined how Bon Appétit "sidelined" their culturally/linguistically diverse staff throughout its high profile relaunch in the years 2011-2018, and put all the white staff members at the forefront of the branding. 
After Rapoport resigned in June due to the black face photo, a multitude of other revelations regarding Bon Appétit's unfair treatment of its staff members of color began unfolding, such as major pay disparities between white and non-white staff. By October of last year a majority of the magazine's highest profile staff had quit due to the lack of progress shown within the pay disparities and other issues.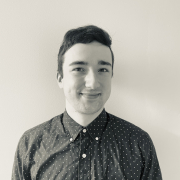 Eric Mastrota is a Contributing Editor at The National Digest based in New York. A graduate of SUNY New Paltz, he reports on world news, culture, and lifestyle. You can reach him at eric.mastrota@thenationaldigest.com.
https://media.thenationaldigest.com/wp-content/uploads/2021/01/18114951/HBO-Max-400x400-1.jpg
400
400
Eric Mastrota
https://media.thenationaldigest.com/wp-content/uploads/2019/12/23173823/The-National-Digest-785x60-1.png
Eric Mastrota
2021-03-12 16:04:38
2021-03-12 16:36:04
HBO Max To Release Sitcom Inspired By 'Multiple Scandals' At Famous Food Magazine