Walmart is one of America's big businesses that has been making some major adjustments to deal with the coronavirus pandemic. Most recently, the corporation announced that they would be hiring 150,000 temporary workers by the end of May in order to deal with the loss of employment, and quarantine efforts that they know most of their employees are enduring. Within the announcement, they claimed that these hired associates would work in stores, clubs, and distribution/fulfillment centers all at safe distances away from one another. 
"We know millions of Americans who are usually employed at this time are temporarily out of work, and at the same time we're currently seeing strong demand in our stores. We're looking for people who see Walmart as a chance to earn some extra money and perform a vital service to their community," said Doug McMillon, president and CEO of Walmart. 
The company went on in their statement to claim that anyone who applies will hear back within 24 hours on the status of their application; normally service industry workers wait up to 2 weeks before hearing back from employers. This isn't that abnormal of a process for a company as big as Walmart. During the holidays companies often give their current employee's extended hours as well as hire a whole slew of new workers to make up for the increased demand; the same process is what Walmart is attempting to do now.  
"These roles will be temporary at first, but many will convert to permanent roles over time. We've reached out to industry groups representing restaurants and hospitality to facilitate temporary roles that can be a bridge for their employees during this difficult time," Walmart said in a press release. 
Walmart currently has a workforce of about 1.5 million workers in the United States alone, and while they're making an effort to bring on new workers, they also know they need to take care of their current employees as well. Walmart also promised that each of its workers, regardless of position, will receive a cash bonus. Full-time hourly workers will be receiving an additional $300 in their paychecks, while part-time hourly workers will receive an additional $150.
Quarterly bonuses are also being expedited for associates. The total bonuses will equate to about $550 million in additional pay-outs to its employees. Other major companies are trying to follow suit as well through their worker protections and additional bonuses as well. 
Amazon recently announced that in response to an increase in online shopping traffic it will be hiring an additional 100,000 new full-time and part-time employees. The demand that the online shopping market is currently enduring is more intense than it's ever been, as more and more people are opting to not leave their homes whenever they need something that can simply be ordered with the click of a button. 
Amazon is also investing nearly $350 million to raise hourly pay for all of its current employees; they're projecting all low-level workers who are making minimum wage will receive an addition $2 per hour in their paychecks. 
Pizza chain Domino's also announced that it will be looking to hire an additional 10,000 employees in the coming weeks, due to an increase in pressure being placed on the take-out industry for the very same reason that Amazon is seeing an increase in revenue. 
Employee protections and worker rights are of the utmost importance at a time like this. Health and safety should 100% be coming first, and your employer's should be understanding over that and implement new programs that will not only protect the workers that are being forced into isolation, but also create a larger job market to maintain the economy as much as we possibly can.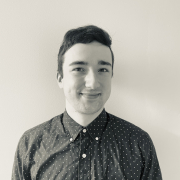 Eric Mastrota is a Contributing Editor at The National Digest based in New York. A graduate of SUNY New Paltz, he reports on world news, culture, and lifestyle. You can reach him at eric.mastrota@thenationaldigest.com.
https://media.thenationaldigest.com/wp-content/uploads/2019/10/27123011/Amazon-400x400-1.jpg
400
400
Eric Mastrota
https://media.thenationaldigest.com/wp-content/uploads/2019/12/23173823/The-National-Digest-785x60-1.png
Eric Mastrota
2020-03-20 16:04:58
2020-04-09 15:49:53
Major Corporations Giving Out Bonuses To Cope With Coronavirus Impact