Johnson & Johnson reported this week that booster doses of its one-shot Covid-19 vaccine generated a big spike in antibodies. Individuals who received a booster shot six to eight months after their initial J&J shots say their antibodies "increase nine-fold higher than 28 days after the first shot," Johnson & Johnson said.
The data itself comes from two Phase 2 studies conducted in both the United States and Europe. J&J claim that around 2,000 individuals received a booster shot six months after their initial dose. 
"New interim data from these studies demonstrate that a booster dose of the Johnson & Johnson COVID-19 vaccine generated a rapid and robust increase in spike-binding antibodies, nine-fold higher than 28 days after the primary single-dose vaccination," the company said in its statement.
"We have established that a single shot of our COVID-19 vaccine generates strong and robust immune responses. With this new data, we also see that a booster dose of the Johnson & Johnson vaccine further increases antibody responses."
J&J claimed that it's currently in talks with the US Food and Drug Administration, US Centers For Disease Control and Prevention, European Medicines Agency, World Health Organization, and other health authorities about offering a booster dose of the Janssen vaccine. 
"We look forward to discussing with public health officials a potential strategy for our Johnson & Johnson COVID-19 vaccine, boosting eight months or longer after the primary single-dose vaccination," Mammen added.
According to the CDC around 14 million Americans have received the J&J vaccine. Dr. Dan Barouch is a vaccine researcher at Beth Israel Deaconess Medical Center and Harvard Medical School who has been studying the J&J vaccine.
"The boost at six months is going to look very impressive and substantially greater than what has already been reported in terms of the two month boost, and that is significant because, in my opinion, the boost should not be at two months, but it really should be at six months or later."
Neither of the studies have looked at real-world efficacy yet, meaning the company hasn't yet determined if the booster shot will prevent severe disease, but researchers are confident that the antibody levels they're seeing in their initial research indicated immune protection. 
"I'm quite certain that the FDA, CDC, NIH, White House will use these data to likely justify or recommend a booster for J&J-vaccinated people, probably with a second shot of J&J," Barouch explained.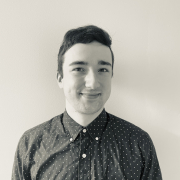 Eric Mastrota is a Contributing Editor at The National Digest based in New York. A graduate of SUNY New Paltz, he reports on world news, culture, and lifestyle. You can reach him at eric.mastrota@thenationaldigest.com.
https://media.thenationaldigest.com/wp-content/uploads/2021/08/25150726/COVID-Booster-Shot-400x400-1.jpg
400
400
Eric Mastrota
https://media.thenationaldigest.com/wp-content/uploads/2019/12/23173823/The-National-Digest-785x60-1.png
Eric Mastrota
2021-08-25 08:30:24
2021-09-10 12:52:54
Johnson & Johnson Claim Booster Shots Will Increase Immune Response