Top Biden administration health officials have decided that most Americans will need Covid-19 booster shots after reviewing a new set of data from the US Centers for Disease Control and Prevention (CDC). The data showed a drop in vaccine efficacy over time after several months of observation and collection. 
Federal scientists who performed the research claim that a resurgence in Covid-19 cases has been caused by the spreading of the more contagious Delta variant, as well as a lack of individuals choosing to get vaccinated. 
The Biden administration is now expected to formally announce a strategy plan for rolling out booster shots as well as new health and safety procedures to get America's infection rate back down. 
The government is not expected to offer third shots of the Pfizer or Moderna vaccines until mid-September at the very earliest. The Food and Drug Administration (FDA) must first authorize the booster shots, and it's likely that the CDC will formally recommend that everyone gets one eight months after completing their initial vaccination round. 
As of right now the plan doesn't call for boosters for recipients of the single-dose Johnson & Johnson vaccine, but federal officials are currently awaiting results of a study on that vaccine and the effectiveness of administering a second booster shot. 
Officials at the CDC have been skeptical within the past few months over whether or not booster shots would be necessary for vaccinated Americans. However, health officials all over the country working on the front lines in hospitals and ICU units have been calling for a more efficient vaccination plan or the implementation of another lockdown to slow the spread of Covid and its variants. 
Data from a study in Israel showed that Pfizer's efficacy declined for older individuals who received their shots in January when they were first made available. The CDC had similar findings that provided them all they needed to make a recommendation for booster shots. 
It's expected that the administration's emerging booster plan will rely on 100 million doses of both Pfizer and Moderna's vaccines. The government has also contracted for an additional 400 million shots to be distributed once an official announcement is made, according to two senior officials working in the White House. 
The World Health Organization (WHO) has urged developed countries to hold off on all booster shots until more lower-income countries get access to their initial supplies of the vaccines. 
"Administration of booster doses will exacerbate inequalities by driving up demand and consuming scarce supply while priority populations in some countries, or subnational settings, have not yet received a primary vaccination series."
Celine Gounder, an infectious disease specialist who also served on the Biden transition Covid-19 advisory board, is one of many health experts who also is against booster shots due to the fact that so many countries around the world are still vulnerable and unvaccinated.
"It's really inequitable and it's not in our interest because you're leaving much of the world unprotected, where you're going to have the emergence of other variants. I feel like this is very short-term thinking. It's very individualistic, nationalist thinking." 
A formal plan from the White House is likely to be released to the public this week regarding a booster shot plan and any new procedures America should implement to slow the spread of the virus.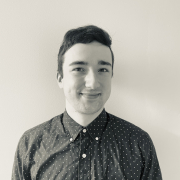 Eric Mastrota is a Contributing Editor at The National Digest based in New York. A graduate of SUNY New Paltz, he reports on world news, culture, and lifestyle. You can reach him at eric.mastrota@thenationaldigest.com.
https://media.thenationaldigest.com/wp-content/uploads/2021/08/18141650/COVID-19-Booster-Shot-400x400-1.jpg
400
400
Eric Mastrota
https://media.thenationaldigest.com/wp-content/uploads/2019/12/23173823/The-National-Digest-785x60-1.png
Eric Mastrota
2021-08-18 10:45:03
2022-05-09 14:35:54
White House Discussing Covid-19 Booster Shot Plan Amid New CDC Data