According to reports from a Salt Lake City newspaper, doctors are gearing up for a severe flu season in the coming months after Australia's season just ended. The US often looks at Australia to predict what the states might experience during a typical flu season. 
Australia reported 300 deaths and 1,700 hospitalizations brought on by influenza season this year. Kencee graves, an associate professor of internal medicine, noted that Utah specifically hasn't seen major flu outbreaks within the past two years, however, that doesn't mean other states shouldn't relax health and safety precautions as the winter season approaches. 
In 2021, Australia experienced no deaths and very little hospitalizations brought on by the flu, so the major increase in cases this year was unexpected. 
"That is what makes us in the U.S. a little concerned about how severe this flu season could be. That makes this year an important one to get the flu vaccine," Graves said.
Doctors typically recommend getting a flu shot before Halloween, as flu season officially starts in October in the US, and continues into March, according to Graves. 
Graves also explained that it's typically okay for one to get a flu and Covid-19 vaccine at the same time, but if you're an individual who tends to have a severe reaction to vaccines, you should get both doses at different times to allow your body to adjust. 
"A person's primary series of the vaccine provides immunity to COVID-19, then follow-up boosters add to that immunity. The original boosters were targeted against the original strain of SARS-CoV-2," Dr. Hannah Imlay, assistant professor of internal medicine in the Division of Infectious Diseases at University of Utah Health, told KSL. 
"But successive waves of different variants have swept across the world, and vaccines don't target them as well. They do protect against severe disease and death. But the new bivalent booster targets current variants as well as the ancestral strain," she explained.
Imlay also expressed that people who have received previous Covid-19 boosters should remain well protected, but it's important to note that "the new bivalent boosters are authorized to be taken at least two months after one's most recent vaccine dose, regardless of how many boosters a person received." 
"Spacing out one's vaccine doses and infection helps increase protection against the disease. If you've had a recent COVID-19 infection, it may be best to wait at least three months before receiving the bivalent booster. You've got a lot of immune priming from your infection, you get a lot of immune priming from your most recent vaccine dose, so wait some time before getting the bivalent booster," Imlay recommends. 
The US is still very much coping with the Covid-19 pandemic, according to Imlay there's an average of 70,000 new cases and 500 deaths a day throughout the nation. 
"That said, a lot of policy decisions and choices that we as a population have made has really transitioned this to being a large-scale public health response to a response that hopefully is more sustainable and kind of has turned to the endemic model, the country will continue to see high numbers of cases," she explained.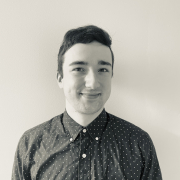 Eric Mastrota is a Contributing Editor at The National Digest based in New York. A graduate of SUNY New Paltz, he reports on world news, culture, and lifestyle. You can reach him at eric.mastrota@thenationaldigest.com.
https://media.thenationaldigest.com/wp-content/uploads/2022/09/27121031/flu-400x400-1.jpg
400
400
Eric Mastrota
https://media.thenationaldigest.com/wp-content/uploads/2019/12/23173823/The-National-Digest-785x60-1.png
Eric Mastrota
2022-09-27 09:00:57
2022-09-27 12:10:46
How To Stay Healthy Against The Flu And Covid-19 This Fall