On Tuesday, the Food and Drug Administration (FDA) authorized an extra dosage of the Pfizer or Moderna vaccine for Americans 50 and up — plus certain younger age groups that are higher risk for COVID-19 — given that it's been four months their last vaccination.
The Center for Disease Control and Prevention (CDC)'s director Dr. Rochelle Walensky discussed the additional booster, stating how anyone who was boosted during the recent Omicron surge — which saw a peak of over 1.1 million new cases in a single day in January — was much less likely to either be hospitalized or die.
"During the recent Omicron surge, those who were boosted were 21-times less likely to die from COVID-19 compared to those who were unvaccinated, and 7-times less likely to be hospitalized."
Walensky added that the new dosage is "especially important" for those 65 and up. Still, while the Center has assured the second booster will give extra protection to those more susceptible to the virus, it didn't go so far as to say the new shot is a necessary precaution that should be taken as soon as possible.
The FDA's vaccine chief Dr. Peter Marks explained that regulators set the age at 50 because that's when chronic conditions that increase COVID-19 risks begin to appear. People between the ages of 50 to 64 have accounted for around 18% (182,663) of all COVID-19 related deaths since 2020.
Prior to this authorization, the FDA only allowed a fourth dosage for immune-compromised as young as 12. Those who have already received a fourth shot will also be eligible for a fifth, though it has to be a Pfizer shot for those ages 12 to 17. Only adults 18 and older can receive a Moderna or Johnson & Johnson vaccination.
Meanwhile, anyone who received J&J's vaccination — which only requires one initial dosage instead of two — and a booster can receive either a Pfizer or Modern shot, which are preferred in most situations by the CDC. While a J&J user can get their first booster only two months after the vaccination (instead of the standard five), they must wait four months for their third like their two counterparts.
Currently, 77.5% (255 million) of the U.S. population has received at least one vaccination dosage, while 66% (217 million) are fully vaccinated. 29.6% (97 million) have received a booster through the first seven months of it being administered.
The second booster comes at an uncertain and critical time in a pandemic that's now entering its 25th month. Hope certainly abounds: cases in the U.S. are significantly down after the Omicron surgance, with Mar. 29 seeing just 25,628 new cases (29,351 seven-day average), while daily cases haven't reached over 100,000 in over a month.
Still, time may play a factor in where trends go from here. Original vaccinations are becoming less and less effective against new variants — which continue to pop up and threaten another spike — giving boosters that much more value.
Most concerning is the Omicron "stealth" subvariant BA.2, which the CDC said is now dominant in the U.S. after it accounted for 55% of COVID-19 cases that have undergone genetic sequencing. The subvariant made up just 1% of sequenced cases back in early February.
White House chief medical advisor Dr. Anthony Fauci previously said that though Americans could see an uptick in cases due to BA.2, he doesn't expect another surge. Other countries haven't been so fortunate, with BA.2 causing outbreaks in the U.K. (which saw daily counts double in the last two weeks, along with a 11.5% rise in hospitalizations over the last seven days), Germany, and China.
Another potential issue is the funding behind the fourth dosage, should it become necessary, with the federal government having run out of money to pay for the testing and treatment of uninsured Americans. Moderna previously applied for a second booster for the general population earlier this month, though it did so to provide the CDC "flexibility" when recommending what groups should be eligible.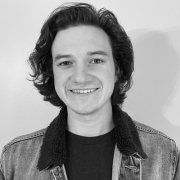 Andrew Rhoades is a Contributing Reporter at The National Digest based in New York. A Saint Joseph's University graduate, Rhoades' reporting includes sports, U.S., and entertainment. You can reach him at andrew.rhoades@thenationaldigest.com.
https://media.thenationaldigest.com/wp-content/uploads/2021/08/25150726/COVID-Booster-Shot-400x400-1.jpg
400
400
Andrew Rhoades
https://media.thenationaldigest.com/wp-content/uploads/2019/12/23173823/The-National-Digest-785x60-1.png
Andrew Rhoades
2022-03-31 09:00:47
2022-04-04 09:30:04
U.S. Opens Second COVID-19 Boosters For Americans 50 And Up