Organizers of the Boston Marathon announced this week that for the first time in the event's history the marathon will be cancelled amid the coronavirus pandemic. Originally, event planners were trying to work out a feasible way of implementing social distancing lanes of running so that everyone would be in their own space, however, as case numbers continued to increase and America became the most Covid-19 infected country in the world, they soon realized it just wouldn't be possible. 
The Boston Marathon originally began 124 years ago, persisting through both world wars, a volcanic eruption, and a whole other pandemic. The race itself typically draws a crowd of 30,000 athletes from all over the world. Originally, when the coronavirus pandemic was just starting to impact citizens of the US, marathon organizers moved the event from April 20th to the beginning of September. However, now that we really know how unpredictable the coronavirus is, the event has been fully cancelled and will instead take on a more virtual format. 
"It became clear as this crisis developed that Sept. 14 was less and less plausible. This is a challenge, but meeting tough challenges is what the Boston Marathon is all about," Boston Mayor Marty Walsh said at a news conference outside City Hall, going on to bring up the response to the finish line bombings seven years ago. "It's a symbol of our city's and our commonwealth's resilience. So it's incumbent upon all of us to dig deep, like a marathon runner, like we did in 2013, and keep that spirit alive."
As previously mentioned the Boston Marathon typically has 30,000 recreational, charity, and professional runners participate in it, but the event itself draws in a crowd of up to 1 million. Fans line up every year from Hopkinton to Boston's Back Bay as they cheer on their friends and family while they race to the finish line. This route is also the reason that organizers knew creating a social distance means of running the marathon wouldn't work. 
"There's no way to hold this usual race format without bringing large numbers of people into close proximity. While our goal and our hope was to make progress in containing the virus and recovering our economy, this kind of event would not be responsible or realistic on Sept. 14 or any time this year," Walsh said.
The Boston Marathon is the longest-running annual marathon in America. It originally began in 1897 and the first race consisted of 15 men racing on a dirt path in Ashland and heading into the heart of the city. In 1918 the city modified the marathon format to be more like a relay race amid World War 1. 
Besides that, the only other times the Boston Marathon had to "adjust" the way it was organized was in 2012 when temperatures in the city hit 90 degrees and it was too dangerous for individuals to be running for that long, and in 2010 when a volcanic eruption in Iceland grounded air travel and prevented thousands of runners from Europe from participating in the event. 
"The spirit of Boston and the spirit of the Boston Marathon is to be strong and to be smart. When necessity drives you in a direction you might not have liked, you need to have the strength, the wisdom and the guidance from public officials to do what's right," Boston Athletic Association CEO Tom Grilk said.
Mayor Walsh went on in his speech now to say that those who already paid their entry fee for this year's race will receive a full refund and will have the opportunity to participate in a virtual marathon. Between September 7th-14th, the city of Boston will post a "virtual toolkit" that will include a printable finish line and winners tape for those who want to "run the marathon" at home. Those who provide evidence of finishing the marathon in less than 6 hours will receive a program, T-shirt, medal, and runners bib; per tradition.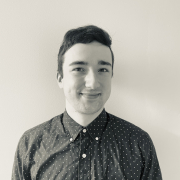 Eric Mastrota is a Contributing Editor at The National Digest based in New York. A graduate of SUNY New Paltz, he reports on world news, culture, and lifestyle. You can reach him at eric.mastrota@thenationaldigest.com.
https://media.thenationaldigest.com/wp-content/uploads/2020/05/29162556/Marathon-Runners-400x400-1.jpg
400
400
Eric Mastrota
https://media.thenationaldigest.com/wp-content/uploads/2019/12/23173823/The-National-Digest-785x60-1.png
Eric Mastrota
2020-05-29 16:03:47
2020-05-29 16:26:12
2020 Boston Marathon Officially Cancelled For The First Time In 124 Years