The coronavirus pandemic has forced many workplaces to convert to remote environments for obvious health and safety reasons. For some companies the transition from office to at home has been a struggle, but for others, the transition went so smoothly that many big businesses are debating keeping their staff at home permanently even after this pandemic comes to a close; whenever that may be. Here are some of the companies who announced their new permanent stay-home work orders:
Facebook: Mark Zuckerberg announced recently that up to 50% of all of Facebook's employees could be working remotely for the rest of the decade as a matter of satisfying employee requests, and for financial reasons as well. 
"When you limit hiring to people who live in a small number of big cities, or who are willing to move there, that cuts out a lot of people who live in different communities, have different backgrounds, have different perspectives," Zuckerberg said on a livestream posted to his Facebook page.
Twitter: Along the same social media lines, Twitter executives also recently announced that they would allow a majority of their workforce to continue working from home for as long as they choose; even if that's for the rest of their career. Like any major company, there are some roles that will need to be fulfilled in an office environment once non-essential businesses re-open, however, for now this is easing a lot of employee anxieties who know that they're in a job position that wouldn't require them to do so. 
"If our employees are in a role and situation that enables them to work from home and they want to continue to do so forever, we will make that happen. If not, our offices will be their warm and welcoming selves, with some additional precautions, when we feel it's safe to return," said Twitter's vice president of people, Jennifer Christie, in a statement.
Jack Dorsey, Twitter's CEO, recently announced that his other company, Square, would also allow their employees to continue working remotely indefinitely after the pandemic for the same reasons he implemented the new policy for Twitter employees. 
Box: Box is a cloud-storage company that has nearly 2,000 employees working throughout the United States. In a recent blog post from the company's CEO, Aaron Levie, he informed his entire workforce that they're free to work "from anywhere" until the end of 2020 at least. Before the pandemic, Levie says that 15% of his employees already worked remotely, and while having that in-office community is important, the fully virtual way of working would be just as successful. 
Shopify: The CEO of Shopify, a small business ecommerce platform, Tobi Lutke, recently released an entire statement about his thoughts on the world of work being "turned on its head."  
"Office centricity is over. As of today, Shopify is a digital by default company. Until recently, work happened in the office. We've always had some people remote, but they used the internet as a bridge to the office. This will reverse now. The future of the office is to act as an on-ramp to the same digital workplace that you can access from your #WFH setup," Lutke tweeted. 
Lutke continued to claim that all offices for Shopify would be closed until 2021 and the remainder of this year will be dedicated to digital reworking and transitioning into this new world of work. If there's one thing all big businesses could learn from these major corporations, it's that listening to your employees and transitioning into a period where everyone feels completely safe and able to do their work to the best of their ability should always be the main goal, but especially in the middle of a worldwide pandemic.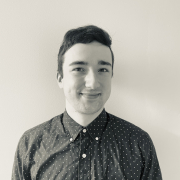 Eric Mastrota is a Contributing Editor at The National Digest based in New York. A graduate of SUNY New Paltz, he reports on world news, culture, and lifestyle. You can reach him at eric.mastrota@thenationaldigest.com.
https://media.thenationaldigest.com/wp-content/uploads/2020/03/17123241/Woman-Working-at-Home-400x400-1.jpg
400
400
Eric Mastrota
https://media.thenationaldigest.com/wp-content/uploads/2019/12/23173823/The-National-Digest-785x60-1.png
Eric Mastrota
2020-05-26 15:54:47
2020-05-26 16:51:32
These Companies Are Planning To Keep Working From Home Post-Pandemic