Artificially intelligent computers are now being taught how to identify on-field head impacts, within the NFL and other contact sports, as a means of preventing and identifying brain injuries right away as opposed to waiting for the player to get checked out. 
NFL's chief medical officer, Allen Sills, spoke with The Guardian about how the new technology is helping to reduce head injuries and major impacts, as well as advancing the equipment medical teams in professional sports leagues have access to. 
At the NFL match between the Baltimore Ravens and the Tennessee Titans in London, the technology was used to analyze the level and rate of head impacts for the players, and using that information to teach better techniques for the players as a preventative measure. 
The technology, if adopted, would be used within sensors in the football helmets, so it can analyze the force of each tackle and conclude how severe a given injury may be when it occurs. In Europe, rugby teams became the first to adopt smart mouthguard technology to flag major impacts in real time. 
If a player is hit, and the force exceeds a certain threshold, the player will automatically be taken off the field for head injury assessment by a doctor. Dr Eanna Falvey, World Rugby's chief medical officer, calls it "a gamechanger  in potentially identifying many of the 18% of concussions that now come to light only after a match."
The technology can also be utilized in sports like boxing to get the most accurate readings as to whether or not one of the athletes is potentially concussed.
According to Dr Ross Tucker, a science and research consultant for World Rugby: "we are still only scratching the surface when it comes to how smart mouthguards and other technologies could make sports safer."
"Imagine in the future, we could work out that four impacts above 40G creates the same risk of an injury as one above 90G, or that three within 15 minutes at any magnitude increases risk the same way that one at 70G does. There are so many questions we can start asking," Tucker says. 
"It's one thing to assist to identify concussions, it's another entirely to say it's going to allow coaches and players to track exactly how many significant head impacts they have in a career – especially with all the focus on long-term health risks. If they can manage that load, particularly in training, that has performance and welfare benefits," he says.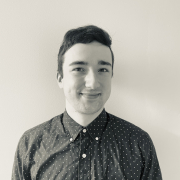 Eric Mastrota is a Contributing Editor at The National Digest based in New York. A graduate of SUNY New Paltz, he reports on world news, culture, and lifestyle. You can reach him at eric.mastrota@thenationaldigest.com.
https://media.thenationaldigest.com/wp-content/uploads/2023/10/20142609/ai-400x400-1.gif
400
400
Eric Mastrota
https://media.thenationaldigest.com/wp-content/uploads/2019/12/23173823/The-National-Digest-785x60-1.png
Eric Mastrota
2023-10-20 10:00:36
2023-10-20 14:26:57
How AI Could Help Prevent Brain Injuries In Contact Sports