Brain fog is a term used to describe feelings of mental fuzziness which can occur due to a multitude of reasons. The idea of brain fog has become more prevalent in recent years as it's one of the most common symptoms associated with long Covid. 
Scientists are in the beginning stages of understanding how exactly Covid affects the brain, but there's an increasing amount of evidence supporting that even mild to moderate Covid-19 cases can cause brain damage and trigger problems with memory, concentration, and overall functioning. 
In most of the cases associated with Covid-19, the brain fog typically resolves itself naturally within a matter of weeks. However, some individuals are developing chronic brain fog that persists for months, and maybe even years. 
According to James Giordano,a professor of neurology and biochemistry at Georgetown University Medical Center, "there's something unique about the brain fog that comes with COVID. With most of these other conditions, brain fog typically resolves when the infection clears or the treatment stops. COVID, however, seems to cause a much more intense and sometimes long-lasting, widespread inflammatory effect — and the brain fog can persist for weeks or months on end."
"The brain fog people experience with long COVID is most likely a result of direct and indirect inflammatory effects on the brain."
Covid is known for triggering a massive inflammatory response within the body that could potentially cause tissue damage throughout the body depending on how severe the case is. Covid-19 can also directly impact cells surrounding the brain, which creates yet another inflammatory response which could result in brain fog symptoms. 
A recent study found that even mild to moderate cases of Covid can cause damage to the brain and a potential decline in cognitive function. 
"Now we are really seeing inflammatory changes in the brain, and those inflammatory changes disrupt the functional architecture of the way brain nodes and networks are operating to control certain aspects of cognition and behavior," Giordano said.
"That's one of the really fascinating things about this virus: Each body that it goes into, it can affect so differently. This makes it very hard to predict who will develop brain fog." said Dr. Mill Etienne, an associate professor of neurology and medicine at New York Medical College.
"Age seems to also play a role, as older people are more at risk for experiencing cognitive issues after COVID. But even some young, otherwise healthy people diagnosed with COVID have found themselves struggling with brain fog," according to Giordano. 
"You don't have to have a severe case of COVID in order to have this long COVID syndrome," Etienne said.
Giordano said the "specific symptoms of brain fog also vary from person to person. Some people experience fatigue after the slightest level of physical or mental exertion. It's not just that they feel tired; they literally feel like they can't do this anymore — in other words, they have to stop doing anything and just kind of rest."
So what exactly can you do if you're experiencing some level of brain fog after being sick with Covid? Etienne says most of the time the brain fog will clear up naturally over time, but unfortunately that's not the case for everyone. 
Giordano advised "if you've been battling brain fog after COVID, try to acknowledge that you have it and recognize its impact on your daily functioning and quality of life. Consult with a physician and be specific about what brain fog feels like to you. Doing so will help your doctor develop a tailored treatment plan that will help mitigate the specific effects you are experiencing. In certain instances, medications and anti-inflammatory drugs may be recommended."
It's also recommended in general for individuals who are experiencing brain fog to keep as physically active as they can. While it may be difficult to do so, depending on how severe of a case you have, keeping your body moving keeps your brain active and can help it build up recuperative skills. 
"Lastly, get adequate rest and stay hydrated. People usually take those things for granted, but in this particular case, it's rather important because both rest and hydration can be very recuperative to brain metabolism," Giordano said.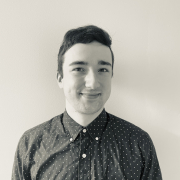 Eric Mastrota is a Contributing Editor at The National Digest based in New York. A graduate of SUNY New Paltz, he reports on world news, culture, and lifestyle. You can reach him at eric.mastrota@thenationaldigest.com.
https://media.thenationaldigest.com/wp-content/uploads/2022/03/17130429/Brain-Fog-400x400-1.jpg
400
400
Eric Mastrota
https://media.thenationaldigest.com/wp-content/uploads/2019/12/23173823/The-National-Digest-785x60-1.png
Eric Mastrota
2022-03-19 09:00:45
2022-03-17 13:04:37
Experiencing Brain Fog From Long Covid? Here's How To Cope