Music mogul and Grammy award winning artist DJ Khaled has announced that he's stepping into the CBD industry. Khaled has been keeping his fans updated with his own personal wellness journey throughout the past few months, and as a part of that he's now partnered with Endexx, a leading producer and manufacturer of CBD wellness products. 
For those who don't know, CBD is a chemical compound that is found in marijuana and hemp plants. However, unlike marijuana, CBD is fully legal due to the fact that it's not psychoactive; meaning it won't get you high. Instead it has a multitude of health benefits and is mainly known for being an amazing relaxer for individuals. 
Khaled and Endexx claim that their new collaboration company and products will debut its first collection in 2021. While the DJ is most well-known for his major contributions to the music industry as a producer, writer, performer, etc. Khaled has taken his time in quarantine to focus on his family and his own health; a journey he obviously is keeping his followers updated on through his iconic Instagram.
"CBD has become a part of my daily routine and allows me to focus myself and my energies, while striving to better myself every day."
Khaled continued on that "as a father, an entrepreneur, a music exec and visionary I am blessed with daily inspiration, a drive to work hard and a passion for success. I was drawn to Endexx Corporation because they're an innovative company that has proven they have the keys to deliver consistent, top of the line, high-quality products."
Todd Davis is the CEO of Endexx Corporation, and he recently spoke with the media about the upcoming collaboration with Khaled and how excited the company is as a whole to have such a prominent public figure interested in diving into the CBD lifestyle and wellness sector. 
"We are excited to announce our partnership with DJ Khaled. Khaled's knowledge and passion for CBD is bountiful and we realized we are aligned in our approach towards product quality and business acumen. We understand and share the values that a brand goes beyond physical products; it needs to help people feel good about themselves and be part of a day-to-day lifestyle."
IMPACT Brokers is a Miami based third party investor involved in the collaboration, and they will focus on spearheading sales and working on marketing strategy on behalf of the brand. It's expected that Khaled himself will be the face of the company considering his following and notable personality. 
"We are committed to accelerating innovation and diversity throughout this developing industry while offering strategic guidance to best-in-class CBD suppliers. IMPACT Brokers sits at the forefront of culture and has the ability to predict industry trends. We look forward to taking this newest business nationwide," says Ryan Stender, CEO of IMPACT Brokers.The CBD collaboration between Endexx and DJ Khaled is expected to launch in early 2021, keep up with the music mogul on his Instagram for any further updates!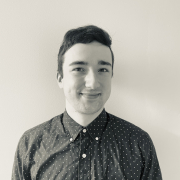 Eric Mastrota is a Contributing Editor at The National Digest based in New York. A graduate of SUNY New Paltz, he reports on world news, culture, and lifestyle. You can reach him at eric.mastrota@thenationaldigest.com.
https://media.thenationaldigest.com/wp-content/uploads/2020/12/16171623/CBD-Oil-400x400-1.jpg
400
400
Eric Mastrota
https://media.thenationaldigest.com/wp-content/uploads/2019/12/23173823/The-National-Digest-785x60-1.png
Eric Mastrota
2020-12-16 16:42:39
2020-12-16 17:16:40
DJ Khaled Announces Collaboration With Major CBD Lifestyle Brand