A group of climate lawyers are calling for the International Criminal Court (ICC) to investigate Brazilian President Jair Bolsonaro for his reported attacks on the Amazon, which they refer to as "crimes against humanity."
According to CNN, AllRise, an Austrian non – profit organization, filed a landmark complaint that consisted of 286 pages in court in The Hauge, Netherlands, stating that Bolsonaro's attacks on the Amazon and its supporters resulted in "persecution, murder, and inhumane suffering" in not just Brazil, but on a global scale.
CNN included some of the filing's statements, which says that Bolsonaro should be held responsible for the future consequences that could derive from his Amazon policies, which have been highly criticized in the past.
"Climate science demonstrates that consequent fatalities, devastation and insecurity will occur on a far greater scale regionally and globally, long into the future, through the attributable links between the rapid acceleration in deforestation, its contribution to climate change, and the frequency and intensification of extreme weather events."
Climate Observatory, which is composed of dozens of Brazilian civil society groups, is standing with AllRise and told CNN that Bolsonaro "promotes environmental destruction" and that he is an obstacle in the way of efforts to prevent global warming.
AllRise founder Johannes Wesemann spoke to Agence France-Presse (AFP), saying that "what's happening in Brazil — mass deforestation — we want to understand the causal link to the global climate." As AFP notes, this would be the first case seeking to connect deforestation to the loss of life.
Wesemann also stated the goal of the complaint was to show the impact of deforestation, rather than speak on behalf of any person.
According to a statement release by Climate Observatory, deforestation rates have grown for two consecutive years by almost 56% since Bolsonaro took office in January of 2019. Those rates are expected to remain at a level of 10,000km, which would increase Brazil's greenhouse gas emissions.
AllRise estimates that the emission caused from the increased deforestation could cause over 180,000 heat-related deaths.
Meanwhile, Climate Observatory states the destruction of wildlife has worsened under Bolsonaro due to a lack of punishments for environmental violations, while the fund dedicated to preserving the rainforest has staggered.
"Under Bolsonaro, fines imposed by Ibama [Brazilian Institute of Environment and Renewable Natural Resources] have dropped to the lowest level in two decades, field operations have dwindled and the Amazon Fund, with nearly R$3 billion earmarked for forest protection, has been paralyzed since 2019."
Illegal activities and mining have also increased in towns that support the President. It's not too hard to guess why thousands have called for Bolsonaro's impeachment.
However, there's also a possibility this filing stops in its tracks. According to the AFP, the ICC has no obligation to consider complaints from individuals or groups, and cannot comment on matters until a prosecutor announces a preliminary examination into a matter.
As Vox explains, the U.S. has been among the countries that have previously pushed Brazil to better defend its precious rainforests. However, during Bolsonaro and Donald Trump's overlapping tenures, protection efforts decreased by up to 20%.
Since Joe Biden has taken office, Bolsonaro sings a much different tune, advocating his concern for defense of the rainforest while also asking for money in order to progress environmental efforts. The two leaders were unable to reach a rainforest protection agreement during April's climate summit.
Deforestation isn't the only action Bolsonaro has been under a barrage of fire for in the past couple days. In a press conference, Bolsonaro said he didn't want to be "bored" with questions about Brazil's coronavirus death toll. Brazil currently has 601,266 total COVID deaths, the second-most of any country and right behind the U.S.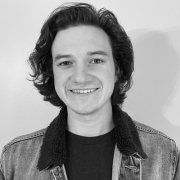 Andrew Rhoades is a Contributing Reporter at The National Digest based in New York. A Saint Joseph's University graduate, Rhoades' reporting includes sports, U.S., and entertainment. You can reach him at andrew.rhoades@thenationaldigest.com.
https://media.thenationaldigest.com/wp-content/uploads/2021/10/14104850/Amazon-Rainforest-Climate-Change-400x400-1.jpg
400
400
Andrew Rhoades
https://media.thenationaldigest.com/wp-content/uploads/2019/12/23173823/The-National-Digest-785x60-1.png
Andrew Rhoades
2021-10-14 10:30:31
2021-10-14 10:49:14
Climate Activists Call For Brazil's Jair Bolsonaro To Face Punishments For 'Crimes Against Humanity'