During a global pandemic, there's an extreme focus on health and safety. Beyond just not wanting to be infected with Covid-19, many individuals are realizing that they need to be putting their general health at the forefront of their priorities so that they can continue to live out normal and healthy lives once this is all over. According to doctors, there are certain lifestyle choices we can be making everyday that will not only improve our bodies health, but extend the likelihood of living a long life.
We've all heard that breakfast is the most important meal of the day, and for good reason. Many individuals who are trying to lose weight think that skipping breakfast can help speed up that process, when it's actually the opposite. Being hungry in the morning can lead to snacking throughout the day and later into the night, which is bad for digestion. 
Have a breakfast that's high in things like fiber and vitamins but low in things like fat, sugar, and salt. Oatmeal, fresh fruit, or yogurt, are all great options to have in the morning. 
According to the NHS's Eatwell Guide, a balanced diet in general is one of the most important things to maintaining a healthy life. The NHS specifically advises that you "eat the rainbow" everyday, referring to the "rainbow" of food groups. You want to make sure you're eating starchy carbohydrates (potatoes, bread, rice) as a third of your diet. High fiber and wholegrain options are the healthiest and will aid your stomach with digestion as well. 
Doctors also claim that eating starchy carbohydrates throughout the day helps stop you from snacking on unhealthy foods later in the day. Another third of your diet should be dedicated to fruit and vegetables; doctors recommend five servings a day. The remainder of your diet should consist of dairy products (depending on your dietary restrictions), meat, and fish. 
Sugar and salt are the number one enemies of living a healthy lifestyle. Not only can they cause things like high blood pressure, weight gain, tooth decay, and more, but both substances also actively dehydrate your body. As we know, water is the most important substance, besides food, that we can put into our bodies to keep us alive. So when we're eating foods that are high in sugar and salt, we're depriving our body of those essential nutrients. 
Speaking of, make sure you're drinking plenty of water throughout the day. This summer has proven to be a hot and humid one, just being outside will dehydrate your body, so make sure you always have a reusable water bottle (for the environment) in your presence. There's a lot of information out there about how much water you should be drinking a day, but most doctors agree that getting anywhere from 6-8 glasses a day is average and should be the minimum. 
Finally, try to get into any kind of exercise that's fun for you. Now that we all have an indefinite amount of time at home, there's no excuse to not take up yoga, running, or any other sort of exercise that can be done easily. Many individuals are intimidated the most about where to start when it comes to getting into exercising. Luckily, the internet exists, and is one of the largest resources for free exercise tips and training tricks from professionals. Simply go to Youtube, type in the type of exercise you want to get into followed by the term "for beginners," there should be a whole slew of options for you to choose from!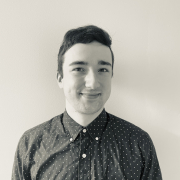 Eric Mastrota is a Contributing Editor at The National Digest based in New York. A graduate of SUNY New Paltz, he reports on world news, culture, and lifestyle. You can reach him at eric.mastrota@thenationaldigest.com.
https://media.thenationaldigest.com/wp-content/uploads/2020/07/28165917/Healthy-Life-400x400-1.jpg
400
400
Eric Mastrota
https://media.thenationaldigest.com/wp-content/uploads/2019/12/23173823/The-National-Digest-785x60-1.png
Eric Mastrota
2020-07-28 16:10:28
2020-07-28 16:59:32
Healthy Lifestyle Choices To Help You Live Your Best Life